Student thesis: Master Thesis and HD Thesis
Magnus Lønstrup Weber
Jeppe Haals Christensen
Nikolai Hedegaard Kristensen
Thisprojectaimstoovercomethediffi-
culties of determining the parameters of
a drive system with an inverter, an LC-
filter and a motor.
A laboratory setup is established with
aninverter,anLC-filterandapermanent
magnetsynchronousmotor. Thelabora-
tory setup is investigated and computer
models are developed for simulation.
An automatic parameter identification
method is designed for a stand alone
solution. The method contains system
excitation with pulse width modulation,
based on a sequence of random binary
numbers, frequency response estima-
tionfromspectralanalysis,andcurvefit-
ting with an optimization algorithm.
Customhardwareisdesignforthepur-
pose of this project. The hardware is
designed for control of an inverter and
sampling of signals where high preci-
sion, high bandwidth, and noise mitiga-
tion is key. The designed hardware is
manufactured in the laboratory.
The parameter identification method
is tested with the simulated system to
evaluate the method's performance. Fi-
nally the method is used to determine
the parameters of the laboratory setup.
The parameter identification method
is concluded successful in identifying
the parameters of the laboratory setup.
| | |
| --- | --- |
| Language | English |
| Publication date | 3 Jun 2015 |
| Number of pages | 156 |
Images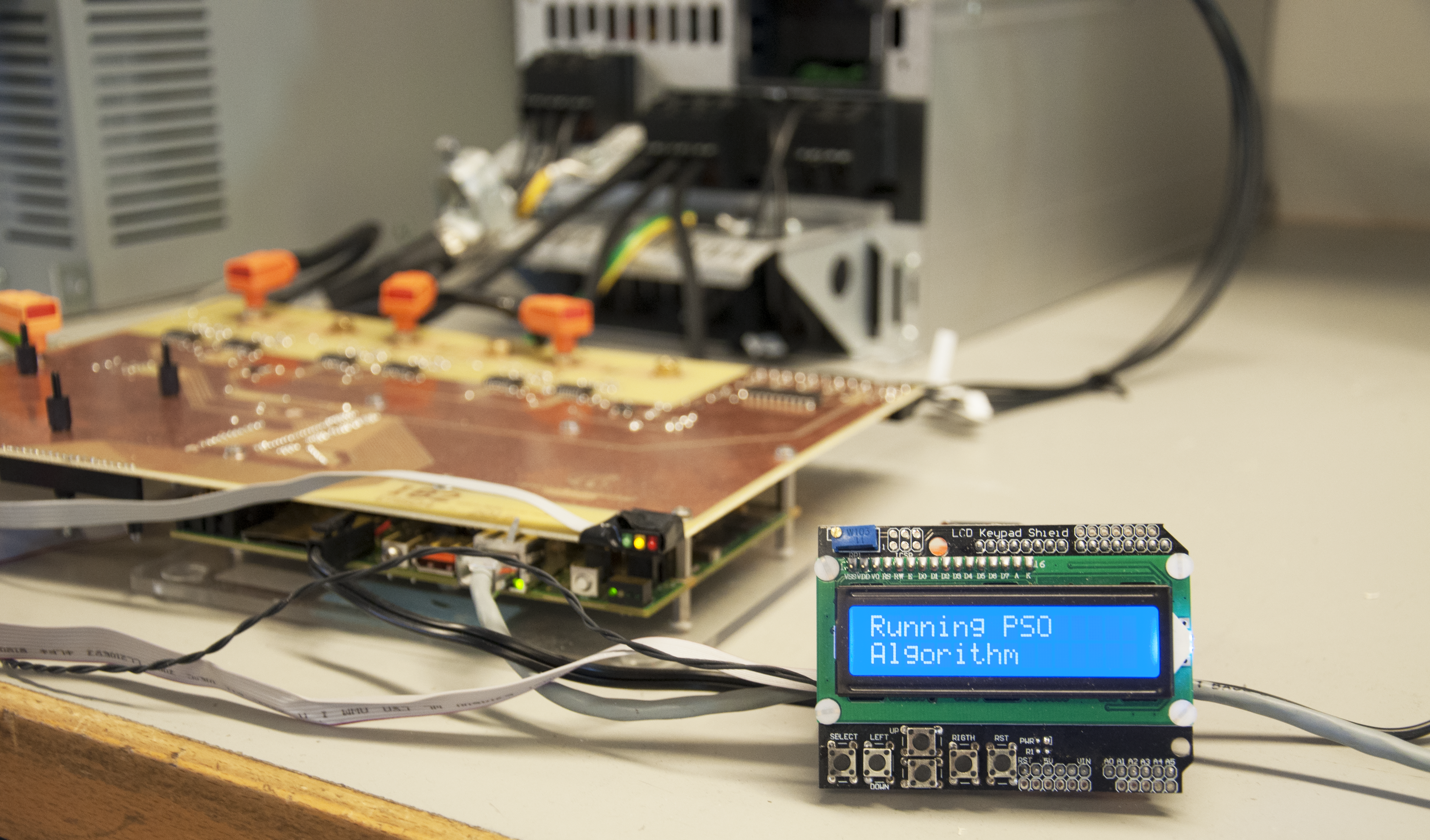 ID: 213554514