Student thesis: Master Thesis and HD Thesis
This Thesis Project deals with the street of Vesterbro in the Danish city of Aalborg. The street is one of the most important ones in the city because it links the city centre to an important southbound road and one of the two northbound bridges across the Limfjord. The problem is that the street accommodates large amounts of motor traffic and this makes some sections of the street unattractive for pedestrians. The report tries to see wether such a condition is favourable for the city by examining the city's former and current urban development strategies. Vesterbro's functioning concept is modernistic and this means that in some areas this concept competes for space with the city's new ''knowledge and culture'' urban design concept. It is not the aim of the project to eliminate the modernist functioning of Vesterbro. It is making it coexist with the new city development stratey. Because the street has is a vital for the city's traffic behaviour, creating a more pedestrian friendly environment - which is important for the new city design concept - is not an easy task. Any attempt to widen pedestrian spaces could result in a collapsing traffic environment on some sections of Vesterbro. However there is an option that has probably not been tested before: the street could be designed in such a way to accommodate more cars in times of rush hour traffic and allow for leisurely walking when there are not that many cars around. This type of traffic organization would be enforced with the use of retractable bollards. The report ends with the conclusion that reconstructing a part of Vesterbro with 'flexible sidewalks' would be in the interest of the current city design strategy and the citizens of Aalborg who walk on this street. With traffic calculations presented in the final part of the report, it can be noted, that the altered design of Vesterbro would not make the street's motor traffic grind to a halt.
| | |
| --- | --- |
| Language | English |
| Publication date | 2009 |
| Number of pages | 50 |
| Publishing institution | Aalborg University, Institute of Architecture and Design |
Images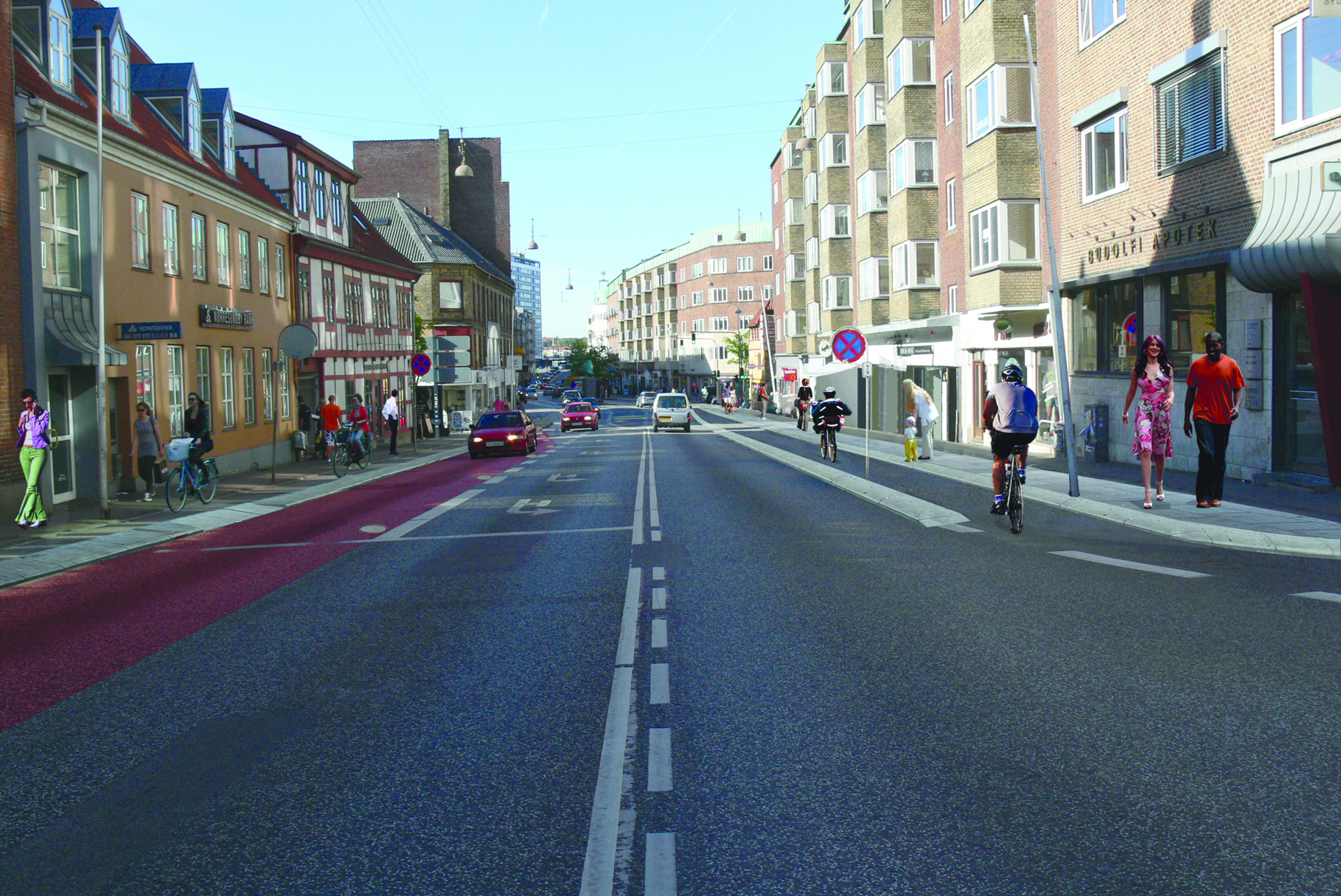 This picture depicts the finished design. The analysis made clear that only one short strech of Vesterbro could receive lane-reductions; and this lane-reductions cannot be permanet. So the idea is that the space of cars becomes temporarilly a space for cycles, during non-rush hour times. The main feature on this picture are the bollards, which narrow down the lanes, vehicles can use. Behind the bollards a temporary bike lane is established. By doing so, the pedestrain sidewalk on the left of the picture is expanded.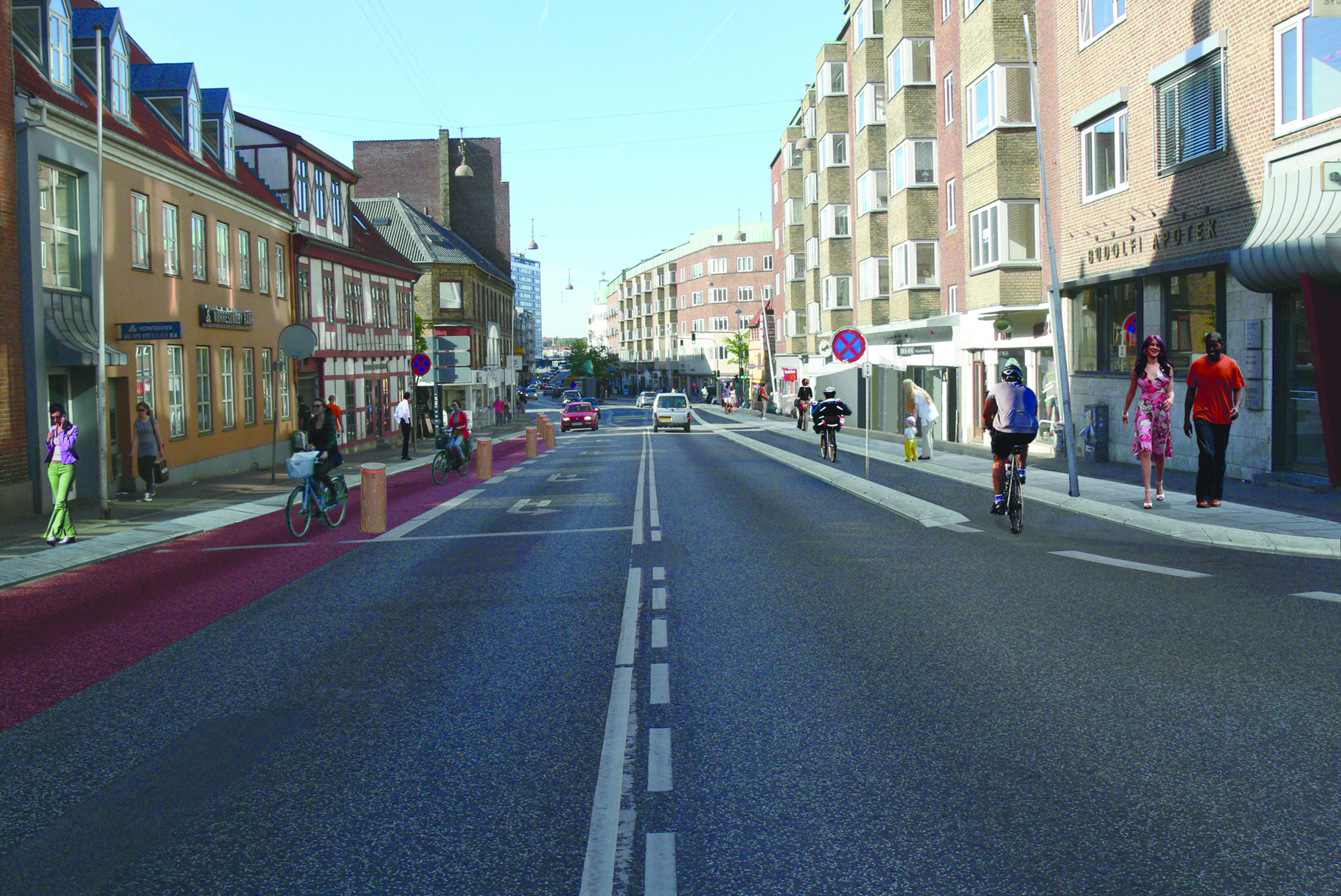 This pricutre relates to the one above. It shows how the street operates in normal mode - more or less it does today. Bollards narowing lanes are submerged on this picture.
ID: 17636164