Student thesis: Master thesis (including HD thesis)
Dorte Andersen
Tina Westergaard
This report describes the process of
designing a building for a school educating
social and health care workers. The
school is going to be situated in Svendborg,
in a small campus area already
holding a couple of other school buildings.
The focus points in this project,
has been to create a school building
that has a good learning environment
for the student as well as a good indoor
climate. Besides this, the goal has
been to create a building that fulfi ls the
Danish building category 2020, and
with the use of solar cells reaches zero
energy.
| | |
| --- | --- |
| Language | Danish |
| Publication date | 23 May 2012 |
| Number of pages | 205 |
Images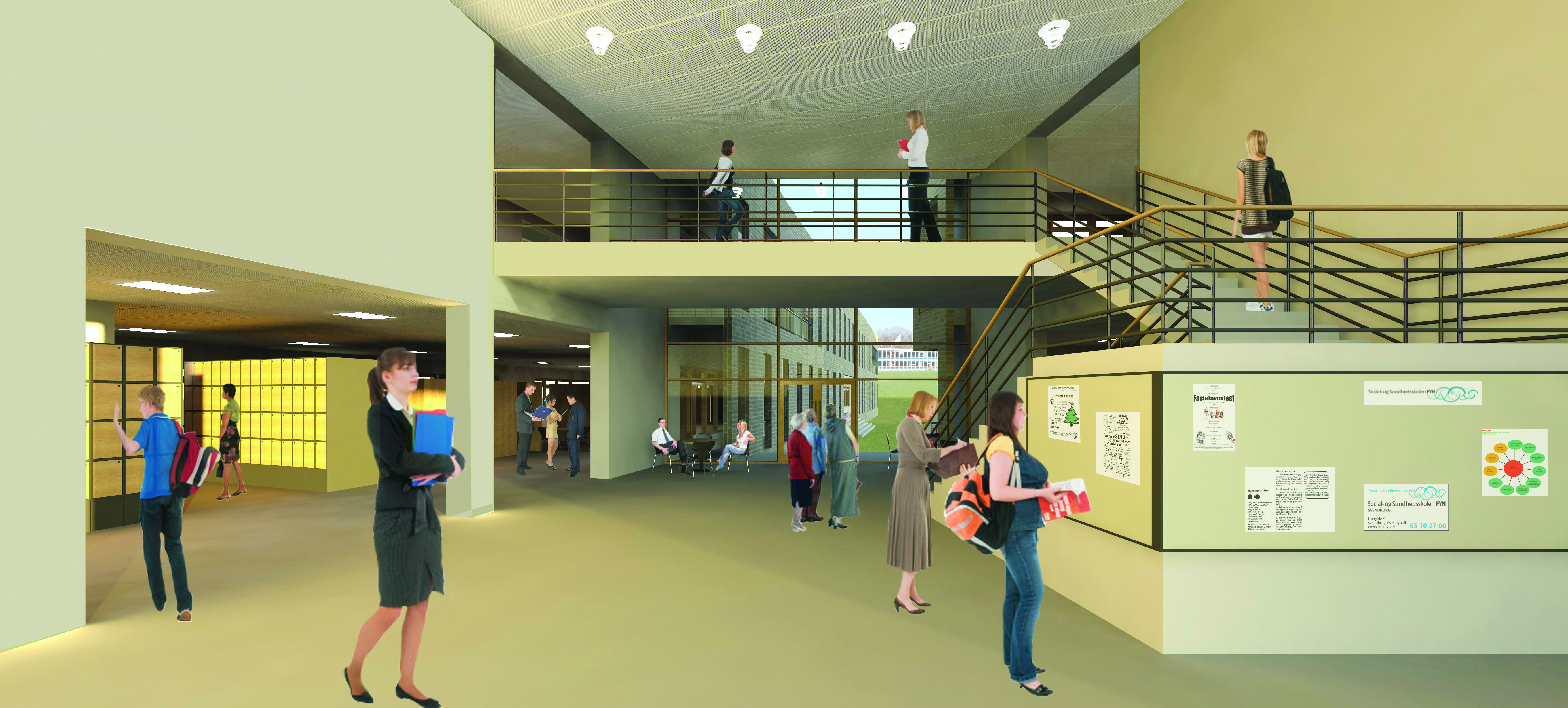 Ankomstområde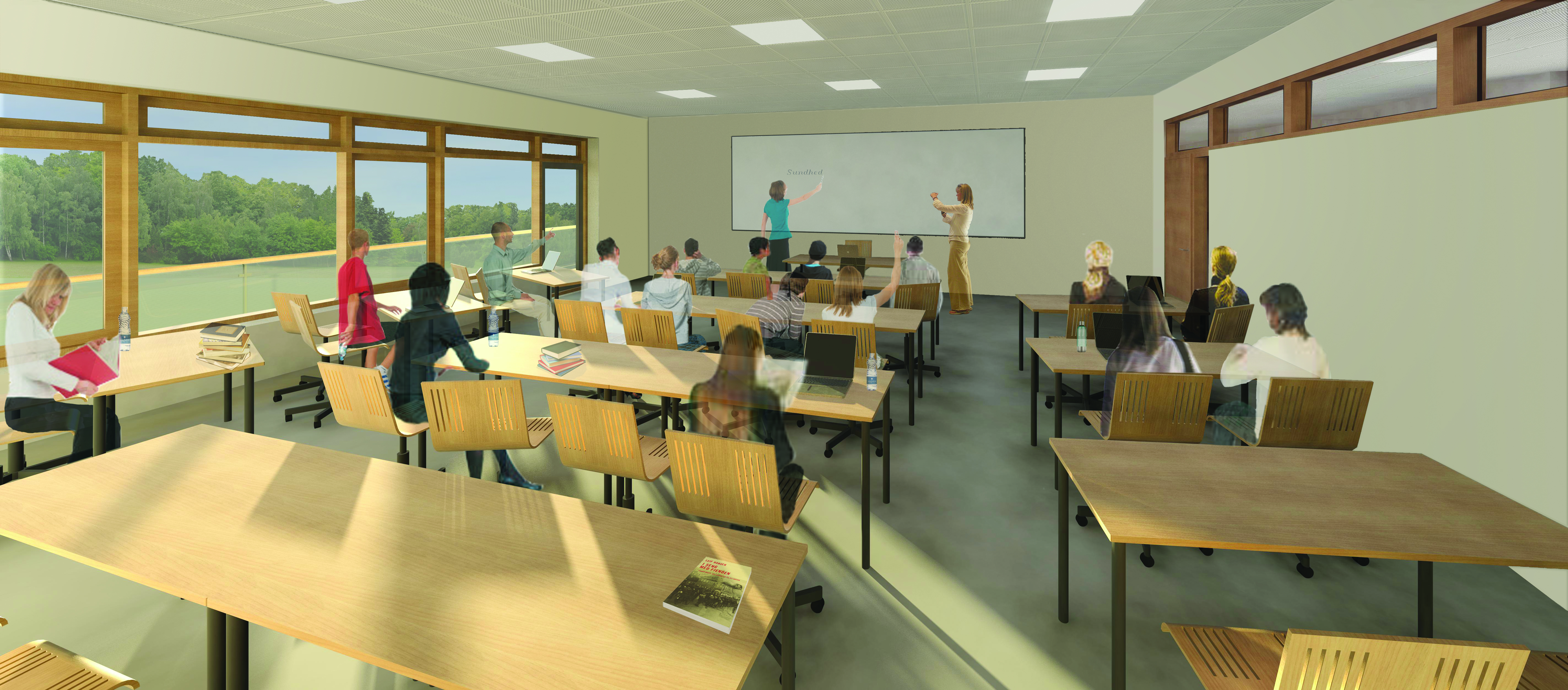 Klasselokale
ID: 63230084