Student thesis: Master thesis (including HD thesis)
For many years the computer aided design have been used to create 3d visualizations of the road structures. This gives an overview of the planned road where inappropriate designs can easily be found.

It is believed that the use of 3d models could usefully be extended to include service operation and the use of the road. It will be possible for the road maintenance department in view of a 3d model, to create advanced traffic simulations and to provide a better database for various ITS services such as a better route or real-time calculation of travel speeds or support the eco driving.

Before it is possible to build a 3d road model, it is necessary to ensure that the correct database exists. Since the acquisition of new data is a costly affair. It would be smart to be able to reuse existing data. This will be analysed this thesis.

The data in the Danish road databases are primarily collected in a maintenance division. This does not necessarily mean that data has a precision that makes them usable in other contexts.

For this thesis a 3d road model has been builded up on extracted data from a road in Vendsyssel, from the road database - vejman.dk -. This model has been tested in all essential aspects, such as the location in space and the width of all cross-section features. The road in Vendsyssel is measured up for benchmarking the 3d road model.

Based on a statistical analysis, it is found that data in vejman.dk for the centre of the road and cross-section features is not consistent with the real structure. It can therefore not be recommended to reuse the road data, unless these are corrected.
| | |
| --- | --- |
| Language | Danish |
| Publication date | 17 Jun 2010 |
| Number of pages | 112 |
| Publishing institution | Aalborg Universitet |
Images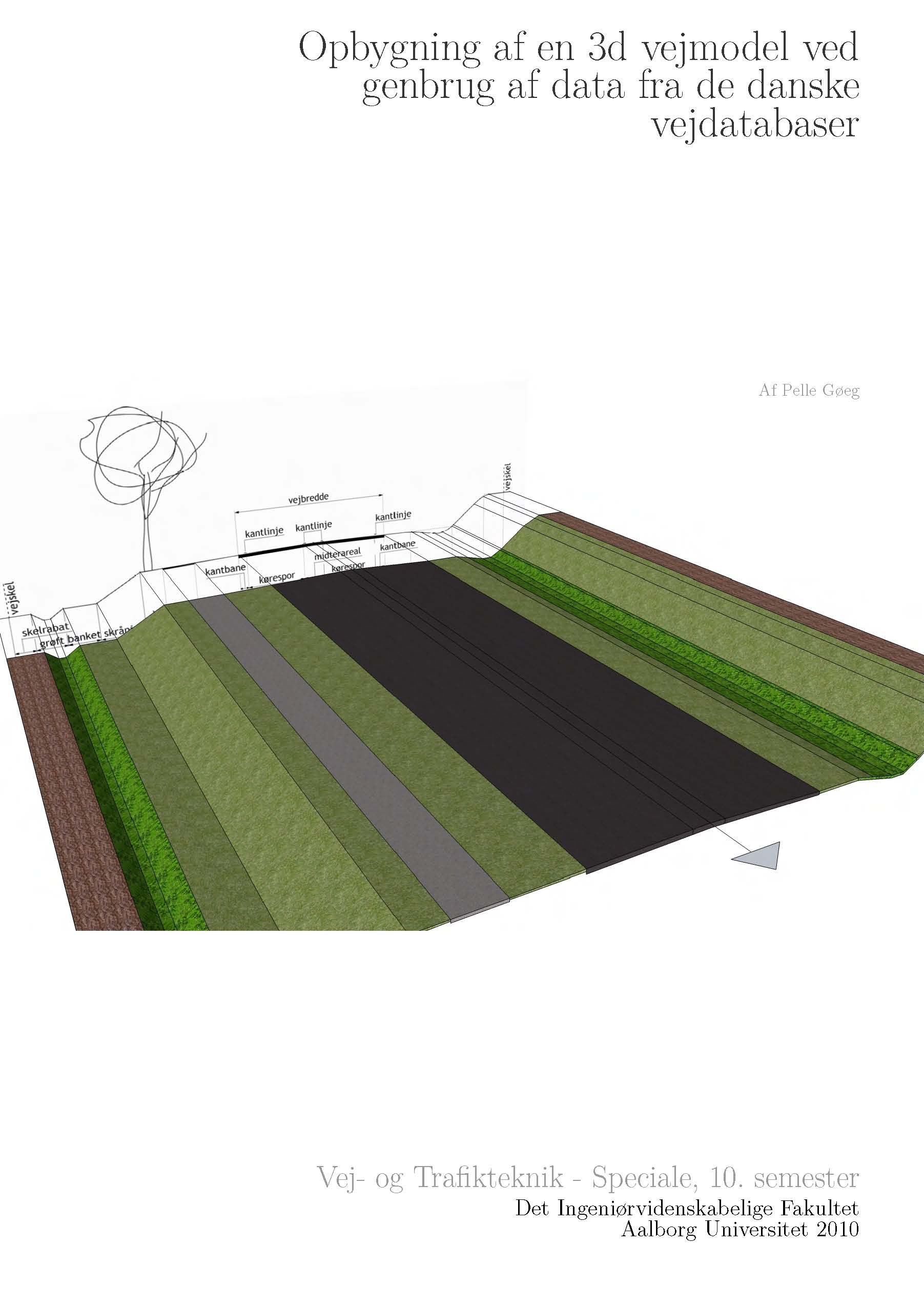 Frontpage
ID: 33074649