Student thesis: Master Thesis and HD Thesis
Ann Sofie Grimshave Christensen
Thomas Oxvig Håkansson
The estimated population boom of 1000 inhabitants pr. month in Copenhagen initiates the discussion of density in the context of Copenhagen. The idea of densifying in the existing urban structures, to think inwards, is what defines the project vision of Nybro

A synergy between the nordic tradition of the urban space and an inspiration in the low-scale structures of Tokyo forms the design of Nybro - creating new spatial experiences in a local neighbourhood in the inner city of Copenhagen.

Nybro is a design principle on how to densify in the existing city, without reducing the existing quality of the good welfare city.
The project secured the good quality through optimal pocket parks and new interesting typologies, that makes people want to move closer together.

| | |
| --- | --- |
| Language | English |
| Publication date | 21 May 2013 |
| Number of pages | 95 |
Images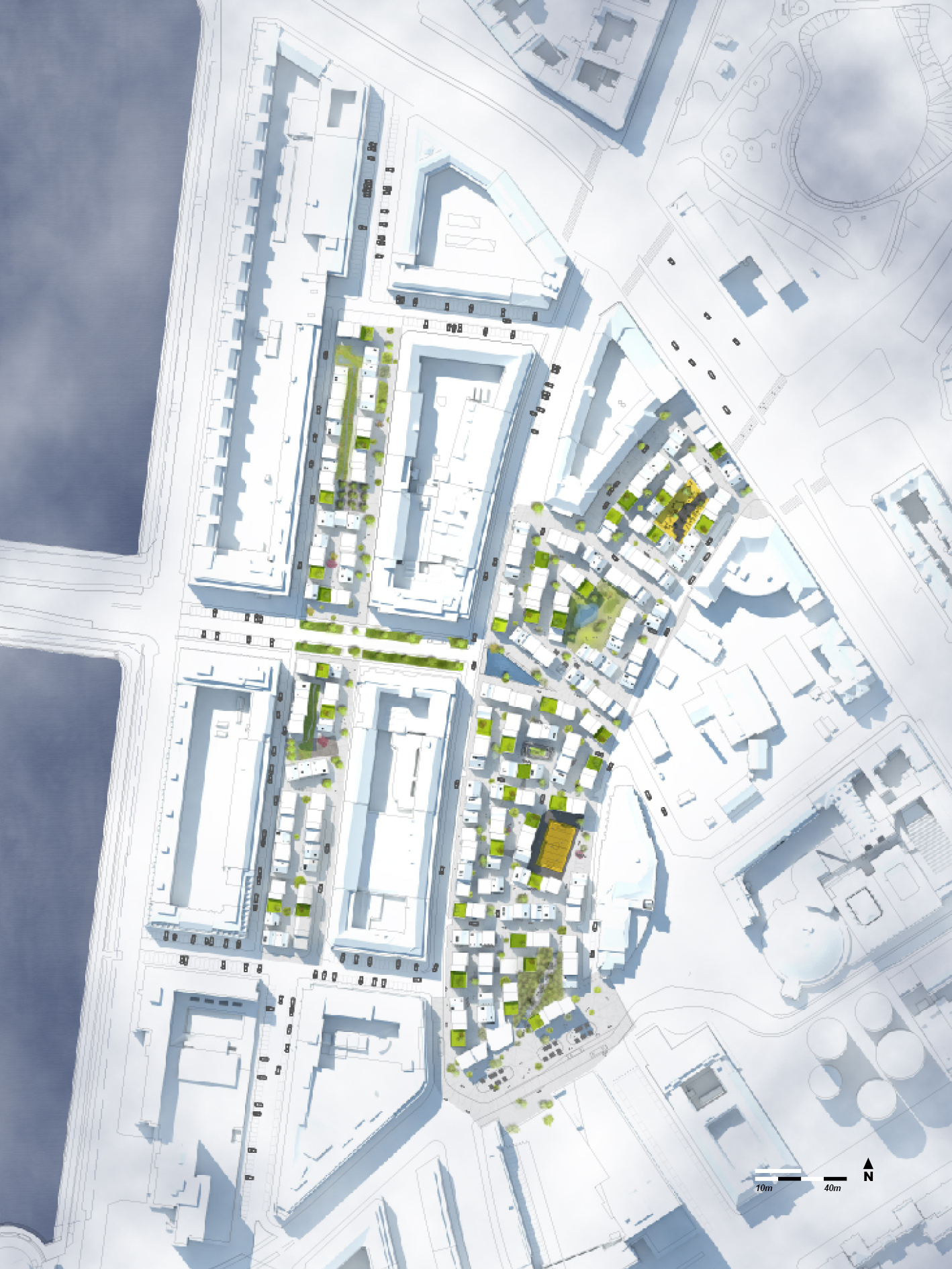 Nordic Mosaic - the concept of in-fill urbanism in Copenhagen. The concept creates a new identity and thus defines the new neigborhood Nybro. The concept 'Nordic mosaic', living closer together in the centext of Copenhagen, is inspired from the dense urban Mosaic structure of Tokyo.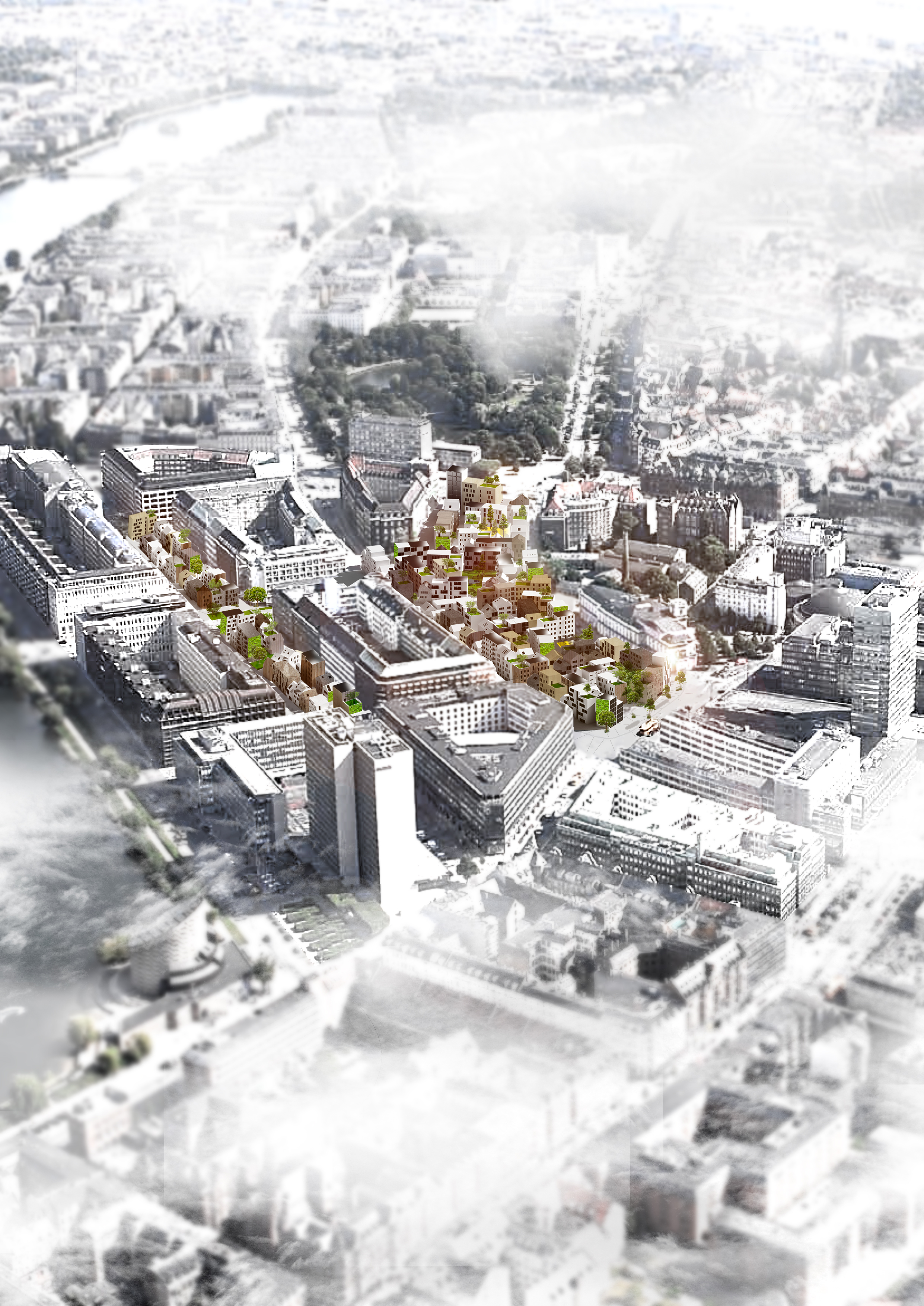 Nybro. from above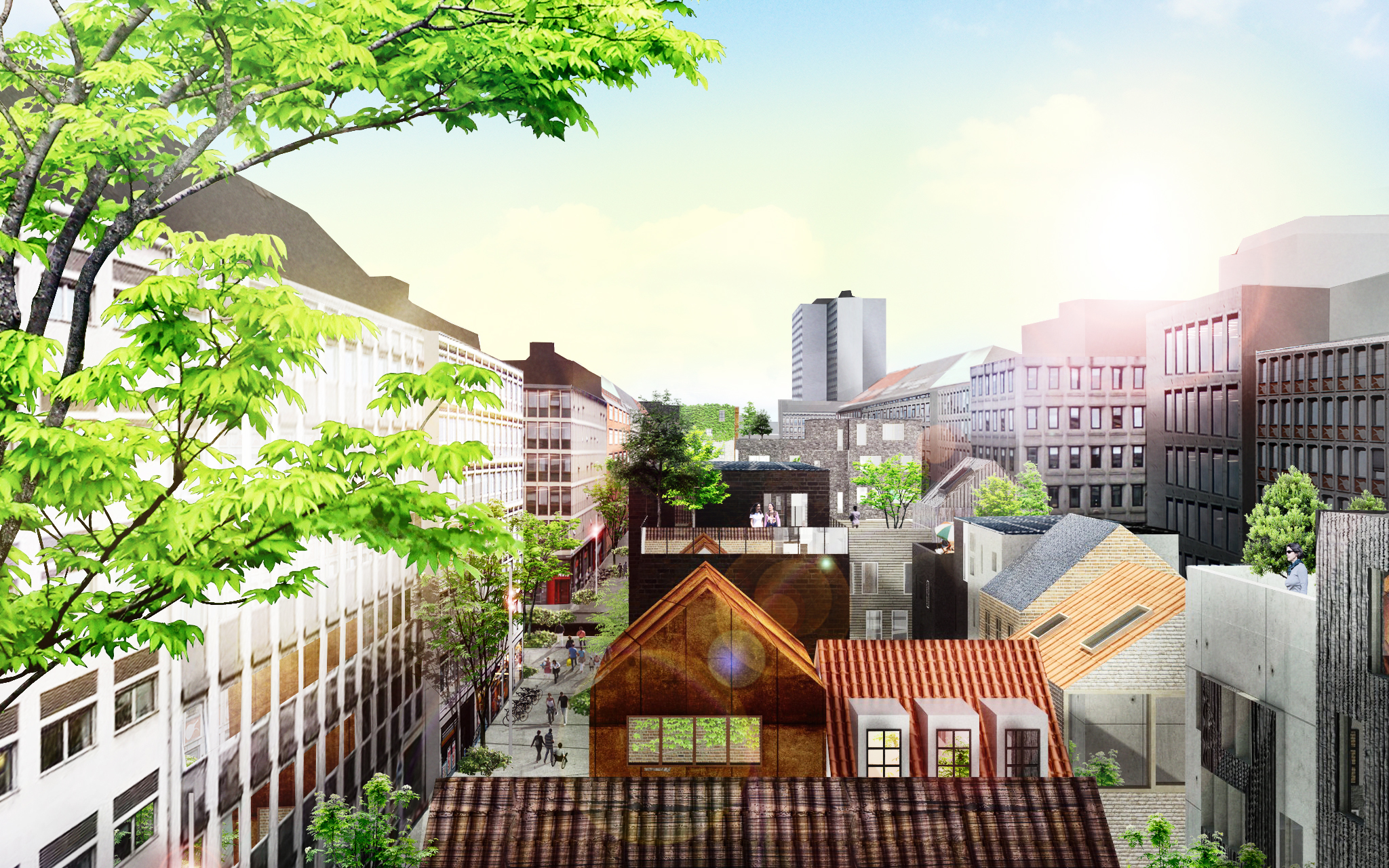 Densification design of Nyropsgade, Copenhagen. In-fill urbanism that makes us want to move closer together,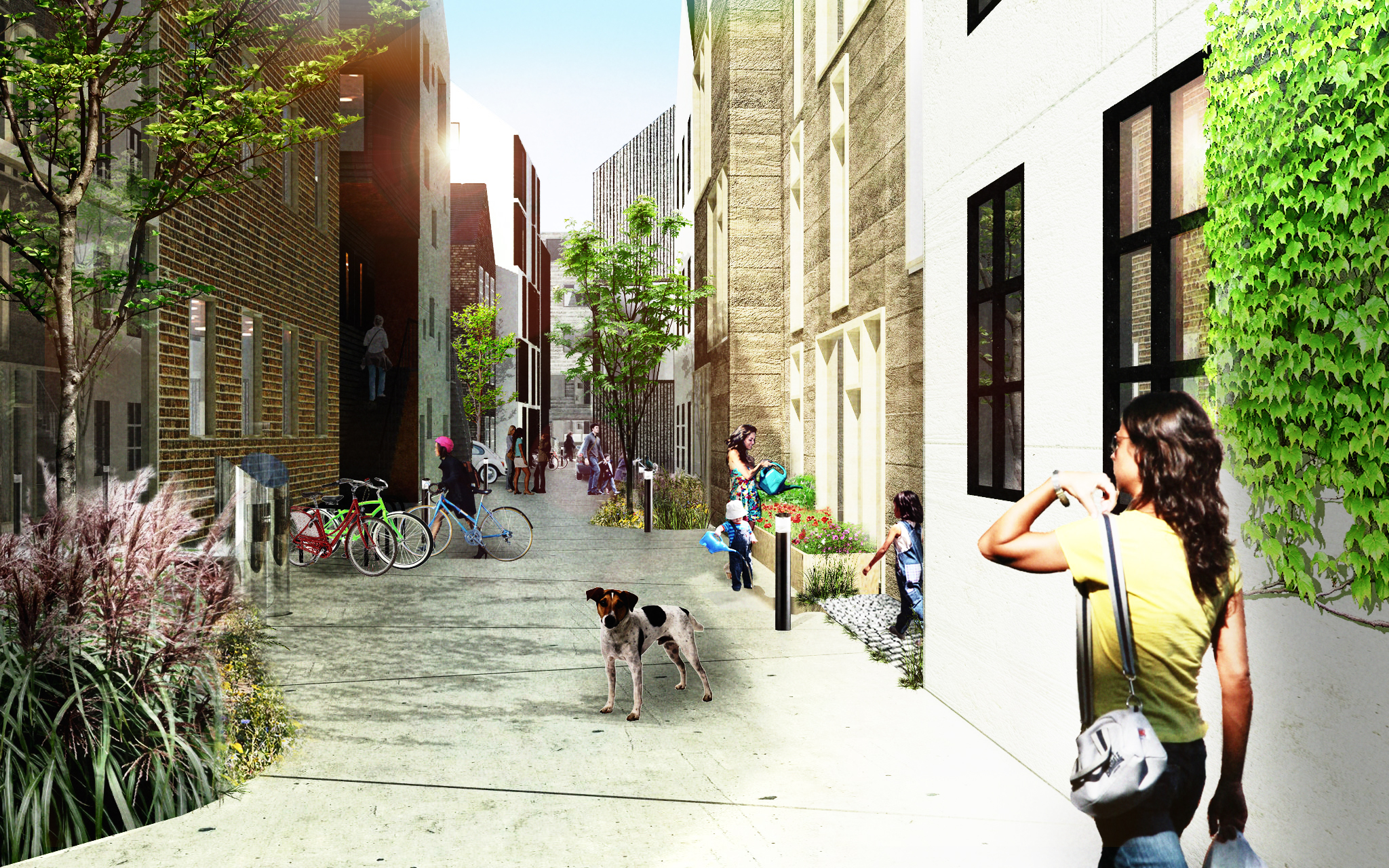 The in-between area - the narrow space between the buildings of at least 6m from facade the facade. Alternating shifts of the buildings on 1m provide space for edge zones that create variations and add complexity to the experience of the urban space.
ID: 76604295