Student thesis: Master thesis (including HD thesis)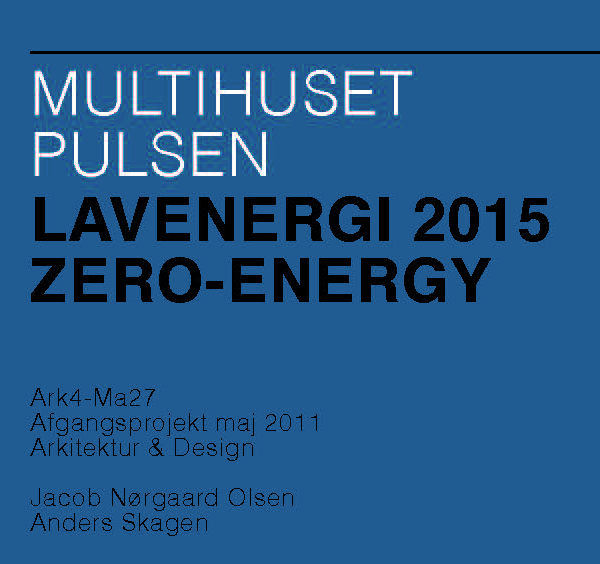 Anders Skagen
Jacob Nørgaard Olsen
This is a thesis project on 10th semester, Architecture & Design, with specialization in Architecture.
The project is based upon the competition "Multihuset Pulsen" to design a new sustainable multi-functional house in Balling, Skive Municipality.
The house contains a activity-, cultural-, sports- and healthcarecenter that together with a new overall plan for the area creates an environment based on health and activity for all ages.
| | |
| --- | --- |
| Language | Danish |
| Publication date | 31 May 2011 |
| Number of pages | 121 |
Images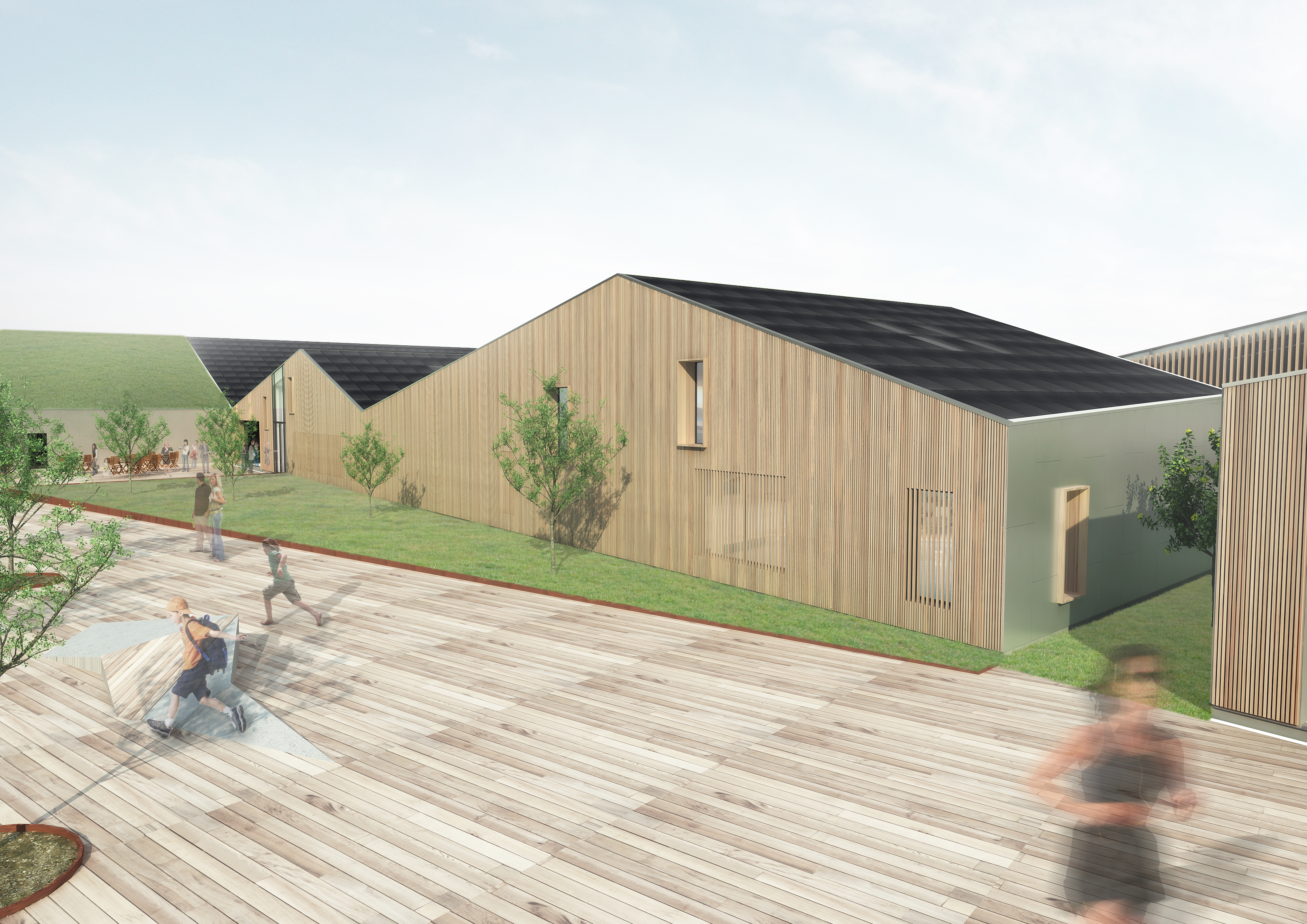 Multihuset Pulsen skaber rammerne omkring et urbant område, der forbinder byens borgere i et fælles og aktivt miljø. Området vil være en aktiv puls for Balling, genereret i et urbant møde der samler unge, voksne og ældre.

Visualiseringen viser den vestlige facade ud mod fællesmijøet. Bygningskroppen er brudt op mellem sundhedscenteret og idrætscenteret, hvor aluminiumsbeklædningen fremhæver åbningen i bygningen ind mod gårdrummet. Mødet mellem Multihuset og hallen definerer midtpunktet i bygningen, hvor cafeen og foyeren er placeret ud mod terrasen i solhjørnet.
Materialerne på facaderne definerer klart de forskellige flader, og fremhæver bygningens klare form.
Multihusets bygningsvolumer danner et centralt placeret gårdmiljø, der trækker lys og og luft ind i bygningen. Gårdområdet er forbeholdt wellness afdelingen, hvor der er anlagt et udendørs svømmebassin og termisk bad.

De vertikale trælameller i glasgangen fungere som en semitransparent facade mellem gangen og gårdmiljøet, og danner derved en afskærmning mellem badegæsterne og de forbigående i gangarealet. Udover at være et æstetisk element, som spiller sammen med trælamellerne i modstående facade, generer lamellerne skygge for solen for at undgå overophedning på varme sommerdage.
ID: 52686118