Student thesis: Master Thesis and HD Thesis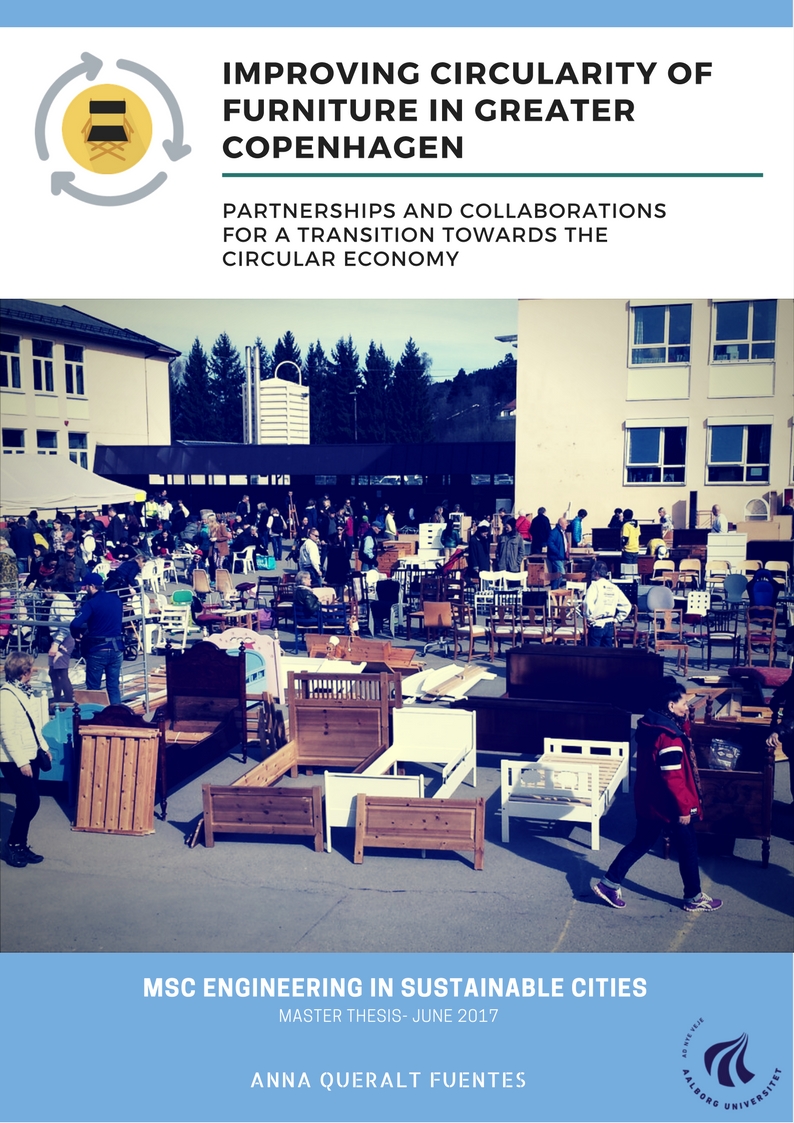 Anna Laura Queralt Fuentes
The throw-away lifestyle is a problem directly related to air and waste pollution and
resources scarcity. Even though furniture is supposed last long it has also been converted
into an item that is easily found in trash containers and curbside. Copenhagen, is a city
that supports the transition towards a Circular Economy model, and its neighbouring
municipalities are home for new local initiatives that aim at going higher on the waste
hierarchy while generating social benets. The main RQ posed is "How can the public
and private sector improve circularity of furniture in Copenhagen?" This research
thoroughly analyses the enablers and barriers that each of the initiatives faces , as well
as their roles in their networks. It also includes the opportunities that innovation and
collaborations between actors could work in order to prevent the downcycling of furniture.
The initiatives analysed come from public businesses, NGOs, municipalities and
corporations. In addition, a summary of how the connections between disposal methods,
the initiatives for CE and the level of resource management.
The conclusion points out the actions where public authorities and private sector can
become stronger and bolder change makers. It also stresses the possibilities of new
business opportunities and job positions that innovative solutions around the storskrald
disposal method could bring if unlocked.
| | |
| --- | --- |
| Language | English |
| Publication date | 9 Jun 2017 |
| Number of pages | 142 |
ID: 259448705