Student thesis: Master Thesis and HD Thesis
This master thesis deals with the concept of ghettoisation in a Danish context, and how these areas are constructed architecturally, socially and culturally.

As a way to prevent and stop the isolation of the marginalized areas and residents, point of departure is taken in the social potential of sport and physical activity. This subject is being treated theoretically in this report.

How sport can work as a social instrument to engage residents in their local community and as a tool to make social interactions across social and cultural boundaries is the focal point of the project.
The key is to implement sport and physical activity into public spaces and to make it present and inviting as opposed to forcing, which thereby creates the opportunities for social effects.

In short, this project is about facilitating and organising sport to make it work as a social generator for a marginalized area.

| | |
| --- | --- |
| Language | Danish |
| Publication date | 4 Jan 2012 |
Images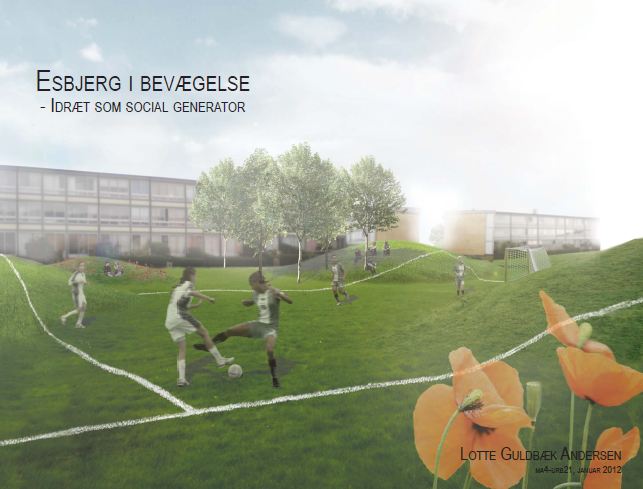 ID: 58576346