Student thesis: Master Thesis and HD Thesis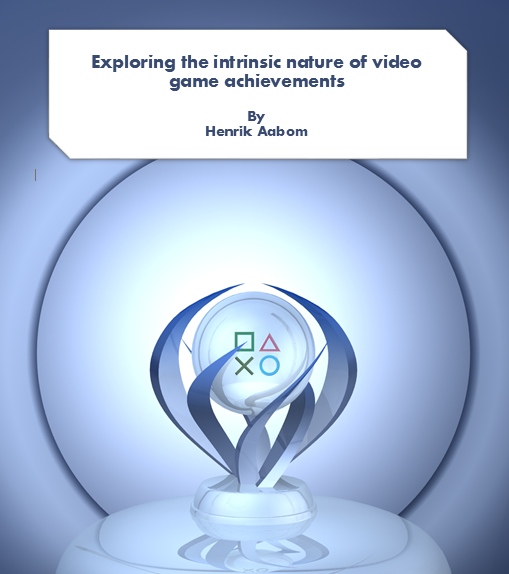 Achievements in games are extrinsic rewards, which are designed to motivate players to keep playing, by creating challenges and tasks for the player to do. Ever since their arrival, players have debated on whether these extra activities are good or bad for the gaming experience. This debate started an investigation on how to affect players' intrinsic motivation to pursue achievements. It led to the problem statement:

"To what extent can a system take advantage of an intrinsically motivating environment in order to reform the extrinsic motivational nature of achievements?"

The analytical approach to answering the problem consisted of defining the motivation to pursue achievements in accordance to extrinsic and intrinsic motivation. It led to the development of frameworks for categorizing achievements and player types and taken into use in the development of a system that enhances the players' intrinsic motivation.

The system was tested to determine its ability to motivate the player using qualitative and quantitative methods including multiple-choice questions, Likert scales, observations and interviews. The test was conducted over the course of several weeks, as the test participants were to use the system when playing games normally at home.

From the results, it was concluded that the system did not have a statistically significant impact on the players' motivation. However, the results suggest that the system has a tendency towards positively affecting players with little to no experience with achievements beforehand, and a negative effect on players who are already pursuing achievements when they play normally.

| | |
| --- | --- |
| Specialisation | Games |
| Language | English |
| Publication date | 1 Aug 2014 |
| Number of pages | 115 |
Images
ID: 201935908