Student thesis: Master programme thesis
The Paradigm of Management in the public sector is moving from New Public Management towards New Public Governance. This uncertain situation, where doubt prevails, derives a need to create transcending new values in the way public organizations are managed by managers. The purpose of this thesis is to examine, if it makes sense to re-create the method of organizational coaching so that it becomes possible to help and support managers in the process of getting out of this uncertain situation. The study has been conducted as a dialogical action research project. It has focused on the effect on a manager's options of creating transcending new leadership values when using dialogical consultation (in Danish: dialogisk vejledning) as the method of organizational coaching. The suggested method is inspired by Lauvås & Handals consultation concept (Lauvås & Handal, 2010), combined with Alrø & Kristiansens views on supervision as a dialogic learning process (Alrø & Kristiansen, 2008). The elements of the method are appearing as: the preparations of the coach, the observations of the practiced leadership, challengingly feedback and dialogical competences. The results of the study are based upon 8 coaching sessions and 4 observations of the manager's practice of leadership. The dialogical consultation proves it's worth. The development of new realizations combined with an orientation towards future options opens for the manager to experiment with his leadership in a way which makes it possible to break old habits and create transcending new leadership values. It is of utmost importance that the manager enters the process of acknowledgement, experimenting and discovering, in a trusting, open, inquisitive an engaged manner. Dialogical consultation as a method in organizational coaching has been shown to be a meaningful innovation.
Language
Danish
Publication date

3 Jan 2018

Number of pages
60
External collaborator

Capital Region of Denmark

Regionsdirektør Hjalte Aaberg hjalte.aaberg@regionh.dk

Other
Images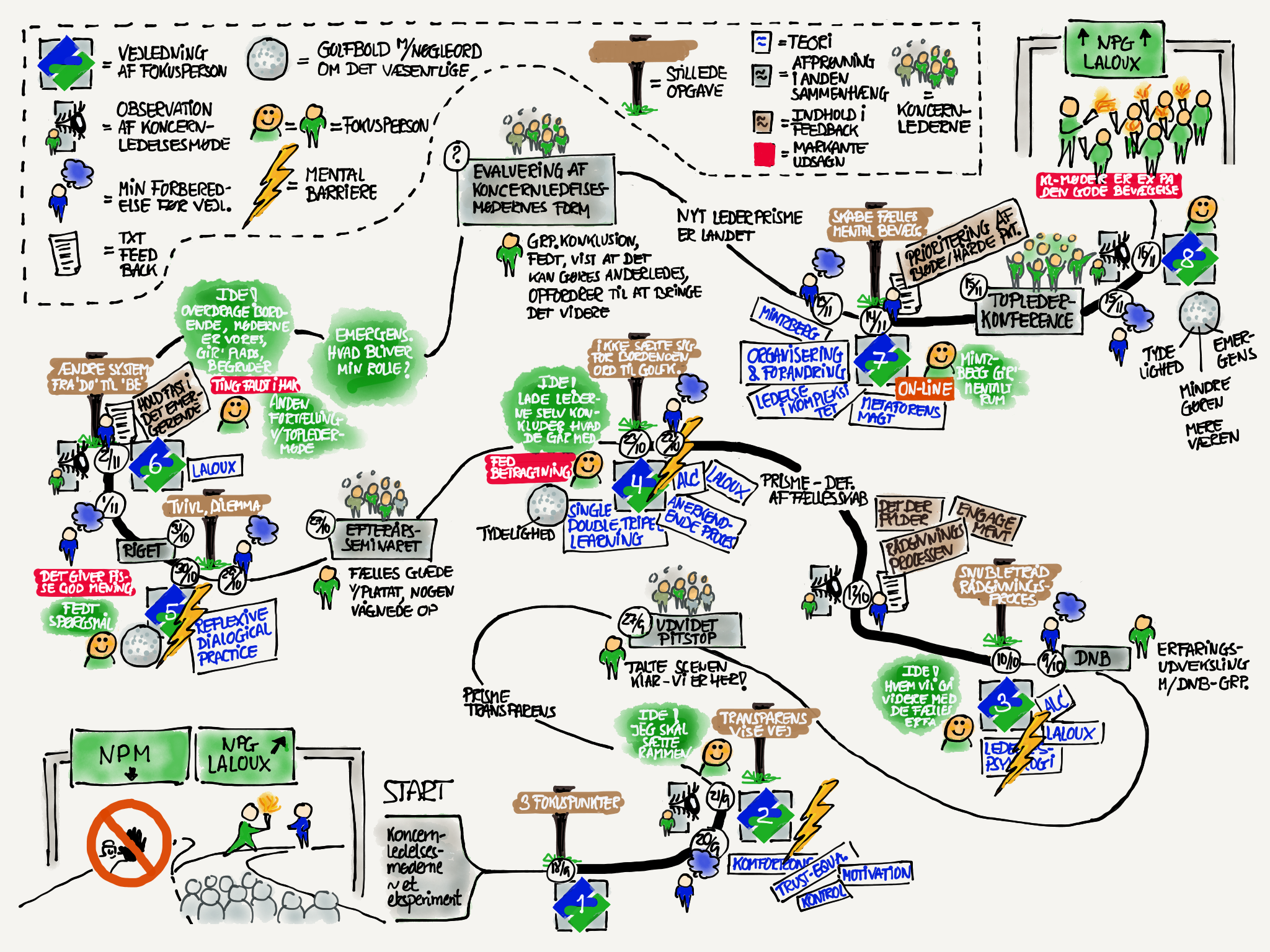 Dette billede viser processen for det samlede vejledningsforløb - forholdet mellem forberedelse, udforskning, faglighed, erkendelse, opgave, afprøvning, meningsudfordrende feedback og akkumuleret erfaring.
ID: 266945644