Student thesis: Master Thesis and HD Thesis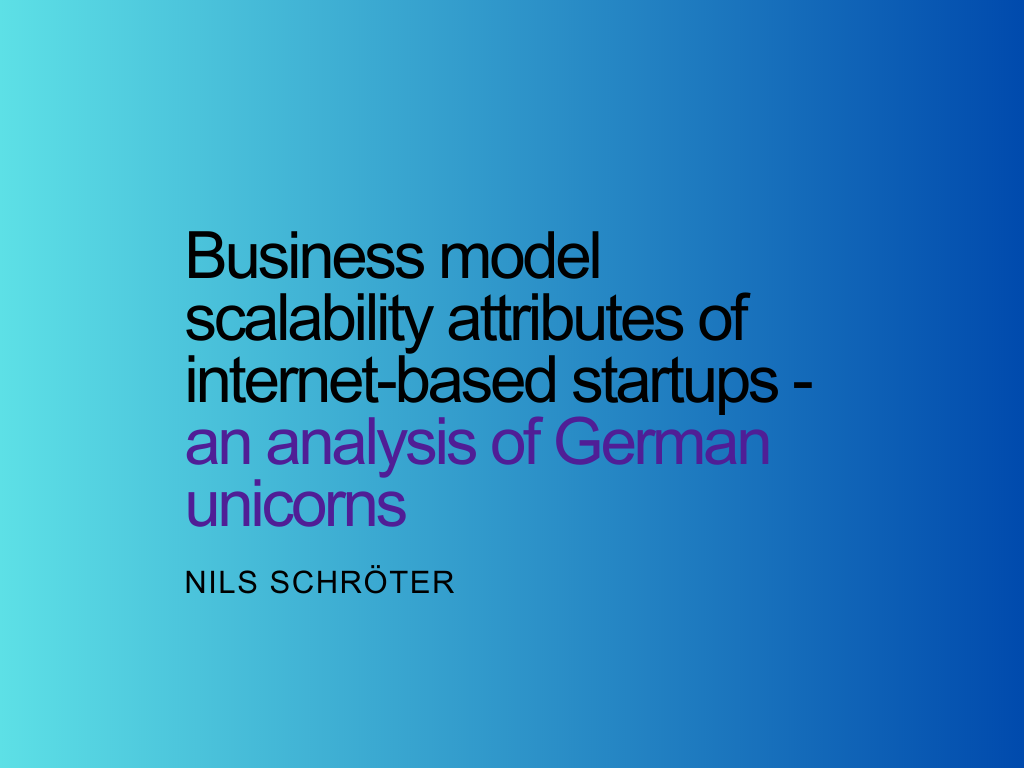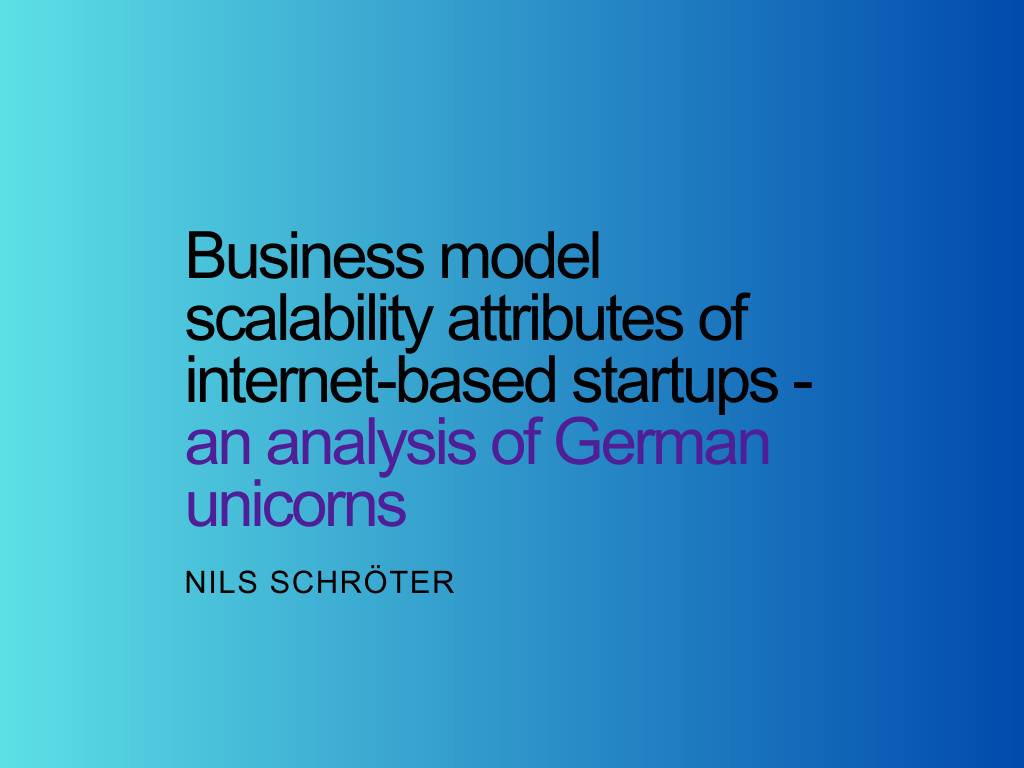 In the recent years, start-ups in Europe and especially in Germany witnessed a tremendous growth. Expansions into new target markets happened within weeks, often outside the domestic DACH region and even into the furthest continents. This was all possible due to an increasing number of foreign investments, predominantly from US venture capital firms such as Peter Thiels Founders Fund or Sequoia Capital. For the first time, German companies received hundreds of millions of euros in one funding round, such as the fintech Trade Republic in their series C, which raised over 800 million euros in 2021. Ultimately, this enabled even faster growth and brought forward multiple, so called, unicorns. But to become a start-up with a €1 billion plus valuation, many boxes need to be ticked. But one factor positions itself to be particularly important to investors – scalability. This work focuses on which strategies and patterns exist to scale a company's operations stemming from its business model, ideally increasing output when resources are added. After having identified those, a closer look will be taken onto which of those patterns can actually be found in German unicorns, ideally providing further support for those scalability strategies.
Considering the current economic environment, impaired by a 3 year- long pandemic and a European war in Russia and the Ukraine ultimately propelling raising interest rates, it becomes apparent that exponential growth of start-ups may not be the first choice. Still, this work aims to contribute to the scientific exploration of those scalability strategies in the context of German start-ups and can further support as a tool for founders to identify and explore ways of growing their business.
It is safe to say, that next to scalability stemming from the conceptualisation of a firm's business model, there are multiple other factors influencing exponential growth. Might it be the execution of said business model motivated by the entrepreneurs' characteristics and strategy, or the industry and general market conditions the startup is situated in – influencing factors of scalability are multi-faceted.
| | |
| --- | --- |
| Language | English |
| Publication date | 4 Jun 2023 |
| Number of pages | 73 |
Images
ID: 532990628