Student thesis: Master Thesis and HD Thesis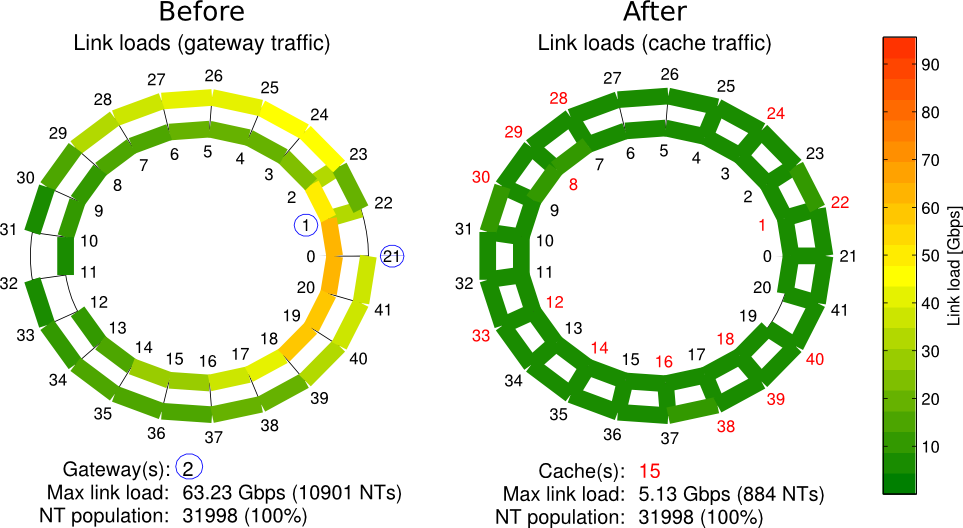 Due to over-the-top (OTT) content utilising approximately 67% of the fixed access downstream Internet traffic during
peak periods in North America, OTT content providers have deployed caches internally in various ISP networks. This thesis presents a method for planning caches for OTT services in an ISP's network to provide an offload to the backhaul link. This offload is found by minimising the maximum link load. Good deployments of caches are found using a Genetic Algorithm (GA) with a routing algorithm and genetic operators that are highly targeted at solving the Link Load Balanced Capacitated Facility Location (LLB-CFL) problem. As input, Geographical Information System (GIS) data from Bornholm, Denmark, is used to generate realistic results. The demand and caches specifications are provided through a case study of Netflix. Results are given for the before and after picture of deploying caches, a cost-fitness trade-off analysis and a numerical evaluation of the link loads for both cache and gateway traffic. The results show that the proposed method provides a highly offloaded (link load balanced) network.
| | |
| --- | --- |
| Language | English |
| Publication date | Jun 2014 |
| Number of pages | 101 |
Images

Numerical analysis of link loads, when a portion of the demand is handled through gateways.
ID: 198451530