Student thesis: Master Thesis and HD Thesis
Chalotte Østergaard Nielsen
Janni Kollerup Larsen
Over the past century Creek Road has gone from
being a creek separating the two bordering parts of
town, Stone Town and Ng'ambo, to being reclaimed
and turned into a public space for then later being
partly developed. At its present state Creek Road is
one of the main infrastructural arteries in Zanzibar
Town, still somewhat separating the two neighboring
areas.
The aim of this project is to develop Creek Road
to be a new part of Zanzibar Town, an area that
connects Stone Town and Ng'ambo but still has its
own values. With the rich cultural heritage and the
history of the area it has been seen as important to
preserve some of the areas present qualities in the
design proposal for the new Creek Road. Furthermore
elements from Stone Town and Ng'ambo have
been selected, combined and updated to be used in
the area, here under the diversity in the buildings
and the variation in the streetscape.
In the design proposal there have been worked with
two main elements, the green and the urban link.
The green link is a recreational connection on the
Ng'ambo side of the area and is used to lead the
rainwater from the built areas to prevent flooding.
The urban link is a commercial and transportation
corridor on the Stone Town side of the area; it also
helps define the distinctive character of the edge of
Stone Town. Throughout the process of making the
design proposal the diversity of the area have been
of outmost importance, both in physical shape and
in the activities possible in the area. The new Creek
Road will therefore be an area covering a variety of
functions and activities and therefore be an area
where everything is possible.
| | |
| --- | --- |
| Language | English |
| Publication date | 23 May 2012 |
| Number of pages | 96 |
Images
Plan for området
Stemning ved the Green Link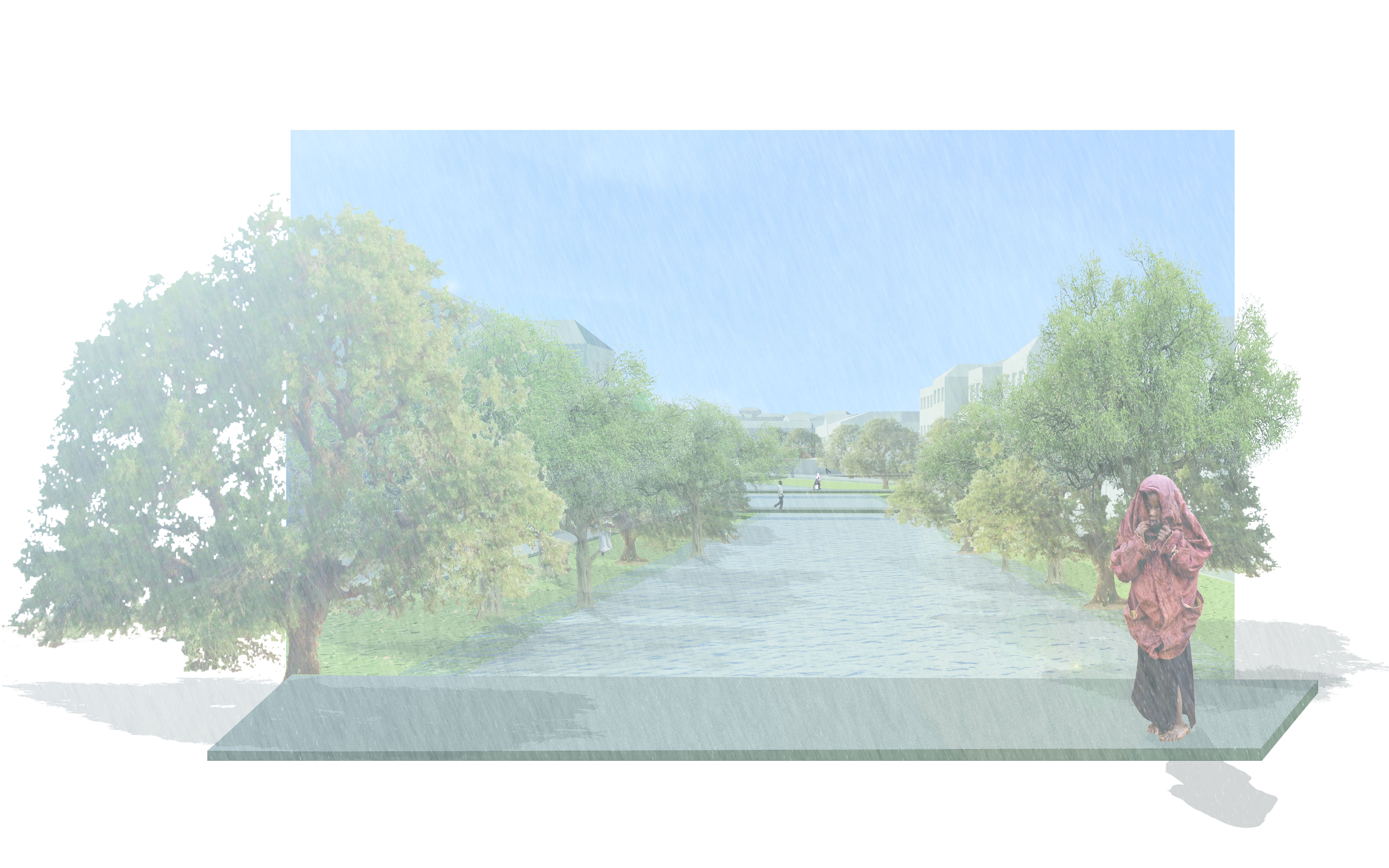 Stemning ved The Green link når det regner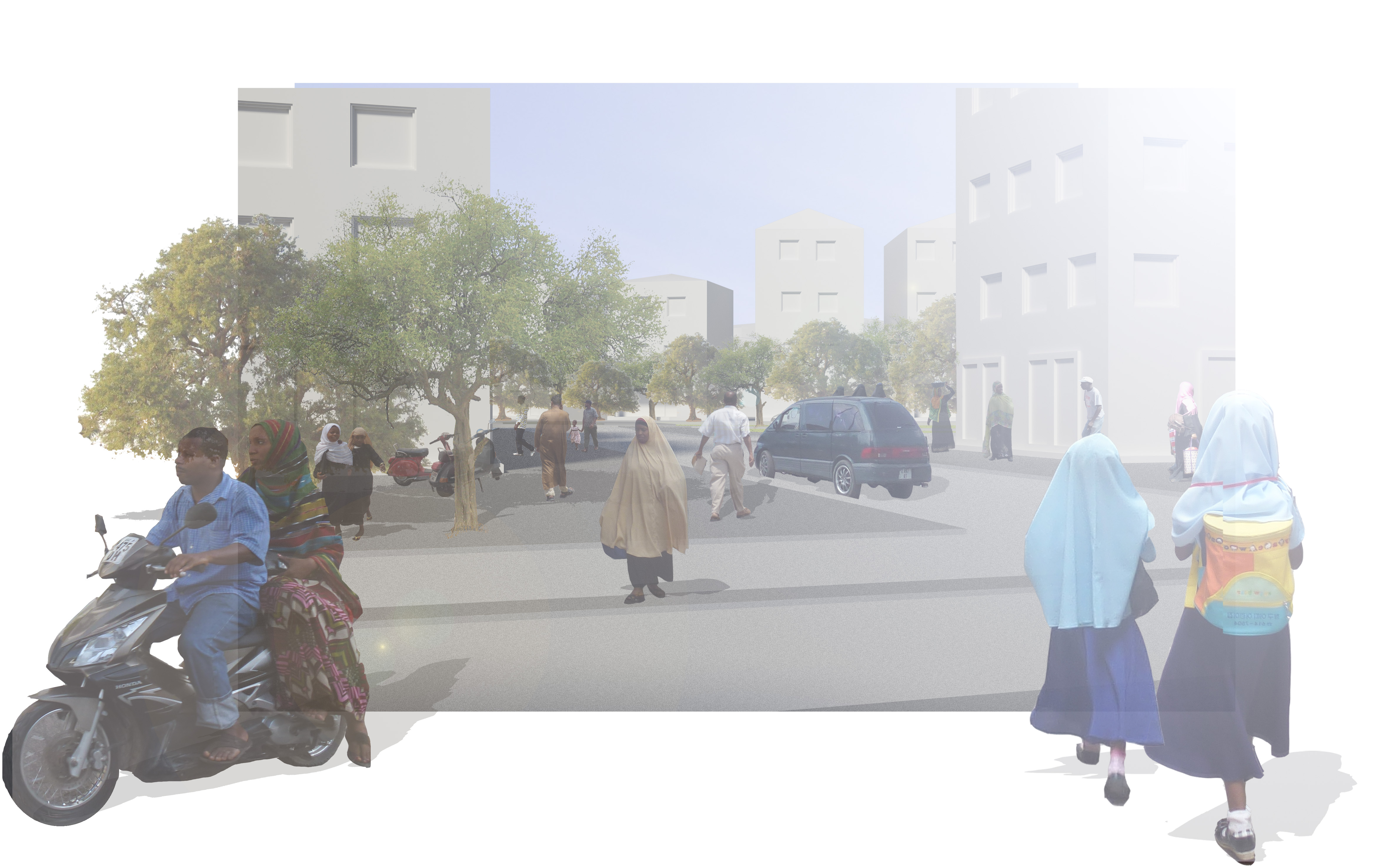 Stemning i den nordlige ende af området
ID: 63261733