Studenteropgave: Kandidatspeciale og HD afgangsprojekt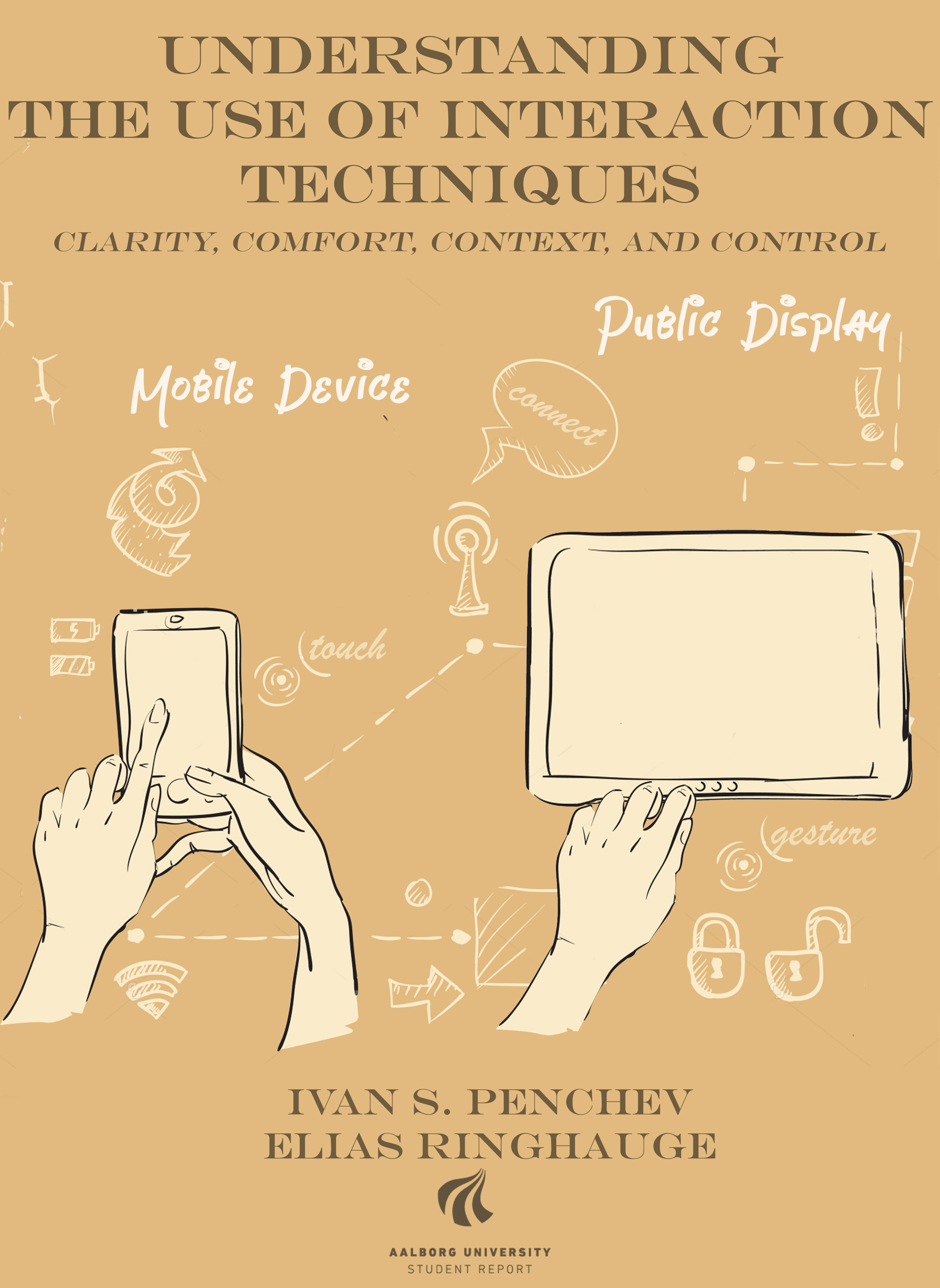 Elias Ringhauge
Ivan Svilenov Penchev
A major challenge when creating large interactive displays in a public setting is creating and defining the ways for users to interact with them. This thesis presents the outcomes of user evaluation sessions designed to test a series of different cross-device natural user interaction techniques for people to interact with large displays in public setting. It is an initial step towards the entire perspective, the essence of being able to establish a natural means for immersive interactions with public displays. This thesis proposes four cross-device natural user interaction techniques for transferring data from a mobile phone to a public displays in a realistic task scenario.

This thesis reports a quantitative and qualitative analysis on user responses to the proposed interaction techniques, leading to more in-depth understanding of the nature of cross-device interaction with a natural modality between people and large public display.
Our contribution to HCI is 4 aspects, Clarity, Comfort, Context, and Control, that should be considered when designing and developing interaction techniques in order to support information transfer for interactive public displays.
| | |
| --- | --- |
| Sprog | Engelsk |
| Udgivelsesdato | 6 jun. 2016 |
| Antal sider | 66 |
ID: 234832564