Studenteropgave: Kandidatspeciale og HD afgangsprojekt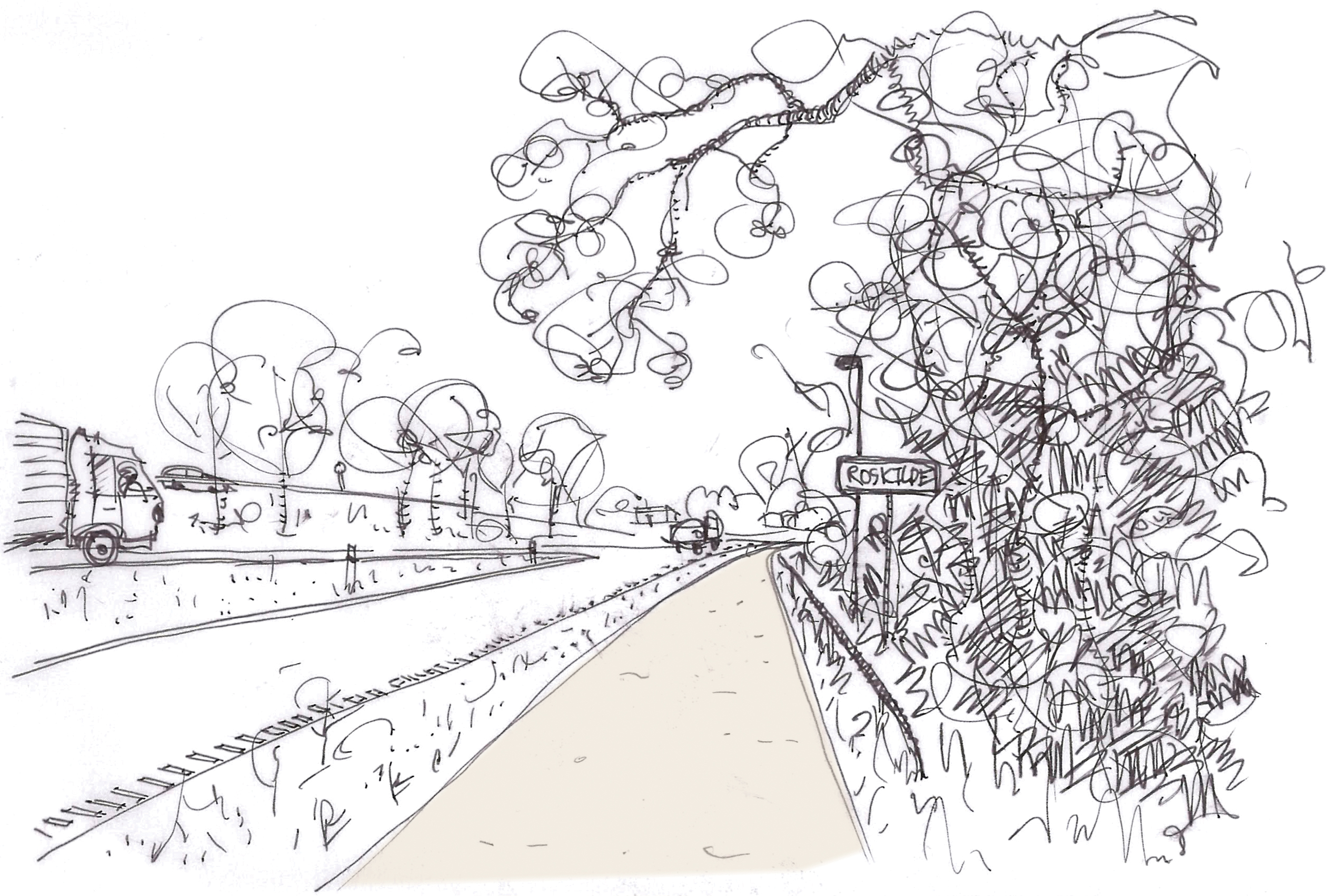 Cycling as a mode of transport in Denmark is commonplace and widespread. The bicycle path typology, the cycle superhighway is a commuter targeted bicycle lane with specific design criteria making the paths appeal to the bicycle commuter. The cycle superhighway and what it can be in the context of urban design is investigated in this thesis. Through a case study of Roskilderuten, a superhighway currently being implemented along the arterial road no. 156 'Roskildevej' between Roskilde and Copenhagen, the cycling superhighways of the greater Copenhagen region are explored.

Cycling superhighways are transport corridors that quickly and efficiently gets the cyclist from suburbs to the center city and efficiently across the city. However, cycling superhighways are more than transport corridors. Implemented in the right context and with additional contextually appropriate interventions, they have the potential to be a tool to in urban design to shape the way the urban environment is meet and experienced. It is concluded that a cycle superhighway network that include transport corridors with strategically placed interventions to offer more than smooth transport, but also aesthetic and pleasurable rides, is one that include more typologies than the 'Highway' as indicated by the name. A way forward for an expanded network of high-quality cycling infrastructure, is one that include a multitude of typologies within the network and interventions in appropriate places along the route. And is one that considers not only efficiency and accessibility but also the sensed qualities of a ride. It is suggested that this type of cycling superhighway network is obtained by using a 'tool' developed in the thesis. The 'tool' is comprised of a set of design principles for a multi-typology path, a manual to guide a contextual mapping and analysis to identify appropriate typologies and places of intervention and thirdly a bank of ideas of potential interventions that may be implemented.
Offering good everyday cycling experiences and commutes for a multitude of riders and practices of cycling is a way forward towards a future of high-quality cycling environments.
| | |
| --- | --- |
| Sprog | Engelsk |
| Udgivelsesdato | 22 maj 2019 |
| Antal sider | 148 |
ID: 304138046