Studenteropgave: Speciale (inkl. HD afgangsprojekt)
Niels Henrik Breiner Sørensen
The motivation for my Master's Thesis came from the combination of love for both the art-style of the classical hand-drawn animated feature films as well as the more modern computer-generated three-dimensional feature films. A fascination of the level of emotions that artists have been able to convey with lines of ink in animations over the years led to the idea of researching the combination of the two styles into a hybrid animation style that could be affected by the theory of memories, a theory stating that previous memories and how the human brain creates associations could affect how such a style could be perceived as being more aesthetically pleasing and likeable and as such a Final Problem Statement was formulated:

What is the aesthetic impact of hybrid animations of humanoid characters, i.e. cartoon inspired graphical concept applied to 3D animations, by employing the theory of memories for creating associations to previous experienced cartoons?

Through analysis and testing the impact of the hybrid animation style with traditional computer generated 3D graphics, a tendency of the hybrid animation style affecting the users positively by drawing upon previous experienced cartoons was shown by users finding the hybrid animation style more aesthetically pleasing and likeable compared to the computer generated 3D graphic style.
| | |
| --- | --- |
| Specialiseringsretning | Computergrafik |
| Sprog | Engelsk |
| Udgivelsesdato | 24 maj 2013 |
| Antal sider | 59 |
Billeder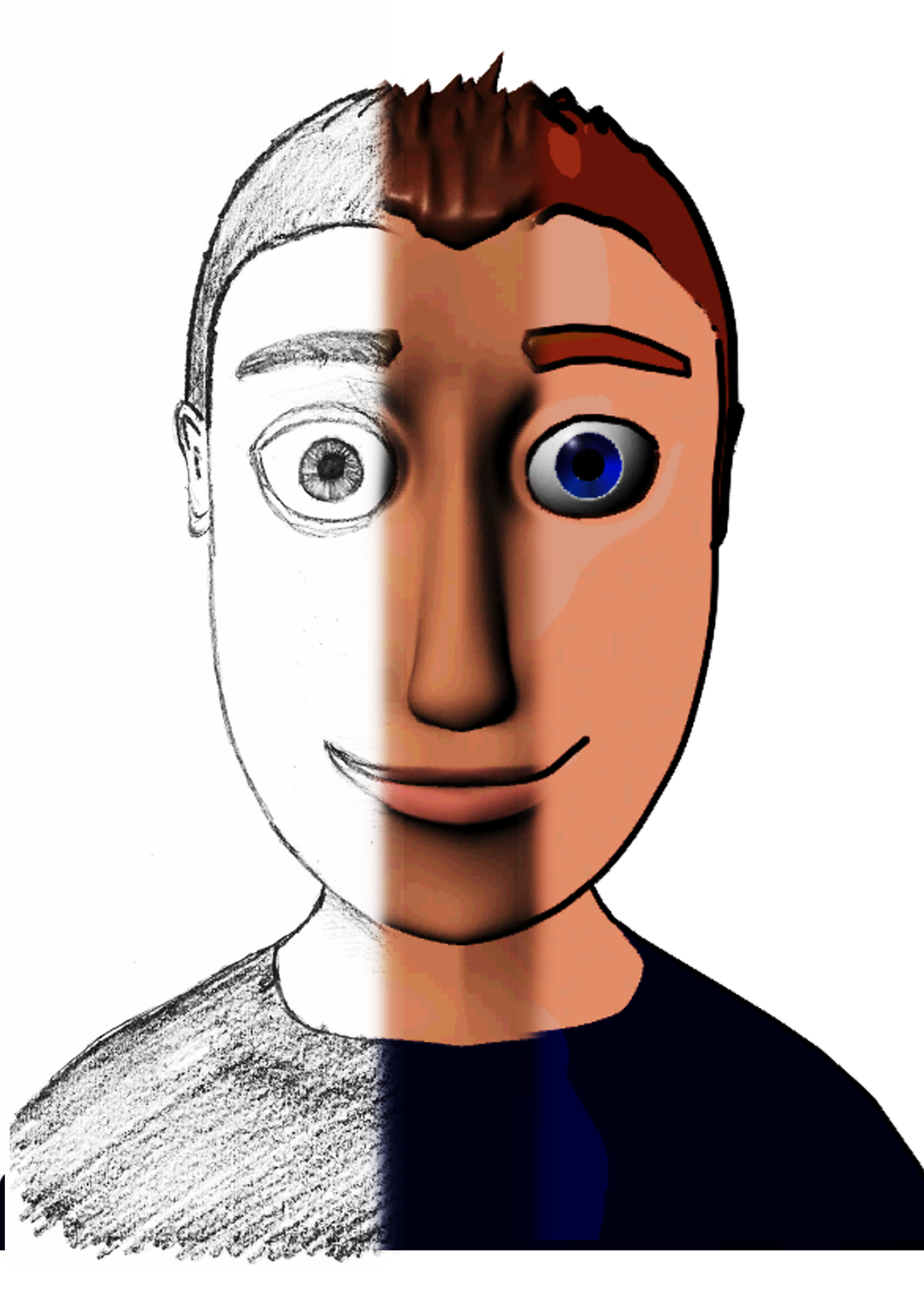 ID: 76694904