Studenteropgave: Kandidatspeciale og HD afgangsprojekt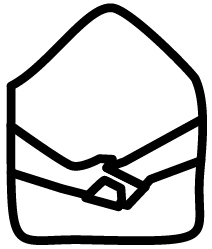 Lærke Essemann Jensen
Andrea Dynnes Holmbo
Lars Danielsson
The thesis Local Asylum: From Isolation to Integration is based on the belief that urban
designers and associated fields hold a purpose in the debate and the handling of
refugees arriving in Denmark. The urban designers focus should be on how to unfold their
toolbox in order to highlight potentials in the built environment to help create the best
possible conditions for asylum seekers during their more or less temporary stay. Through
exploration of the potential of new alternative forms of integration, social constellations,
locations and connections, the project is developed in order to generate ideas that
benefit both asylum seekers and the Danish society.
The exploration of the possibilities in the built environment is examined through research
of the asylum process and the conditions the asylum seekers typically live under today as
well as the effects hereof. The project proposes that we should start thinking of the asylum
seekers and the asylum centres in a different way. Thus, it puts forth the approach of
splitting the traditional asylum centre into smaller units and instead create decentralised
centres inside existing towns in peripheral Denmark. Due to negative growth towns here
often hold a large amount of empty building stock that can be used for home units, as
well as existing functions that can facilitate the practical functions of the asylum centre.
Decreasing the concentration of asylum seekers and mixing their everyday functions
with the local functions are meant to afford integration and make their time spent in the
asylum centre meaningful.
The specific design interventions affording integration are explored and developed by
means of a design case in the small town of Søllested on Lolland. It pays attention to
the local physical and social context that the asylum centre are placed inside, while it
considers the extent of the refugee crisis by extracting universal principles that can be
used when potentially implementing asylum centres in other peripheral towns. These
constitute process tools for analysis, program and design that are assembled in a design
guide.
| | |
| --- | --- |
| Sprog | Engelsk |
| Udgivelsesdato | 24 maj 2016 |
| Antal sider | 118 |
Billeder
ID: 233994913