Studenteropgave: Kandidatspeciale og HD afgangsprojekt
Martin Stamenov
Ekaterina Aleksandrova Petrova
Iva Romanska
This master thesis is a theoretical report which takes its point
of origin in the sustainability design and building energy
performance. The report identifies that those can be fully
implemented in the early design only through the
multidisciplinary environment of BIM, which requires a much
more integrated project process than the traditional one,
currently experienced by the construction industry.
The main problem deals with the possibilities for information
exchange between Revit as a BIM tool, Be10 as an energy
analysis tool and DGNB (LCAByg) as a sustainability
certification system, with the ultimate purpose of enabling
more efficient and optimized process of high-performance
building design in the early design stages.
The report follows the buildingSMART methodology for
development of Information Delivery Manual and therefore
goes through an assessment of all process, actors,
information exchange needs and requirements, as well as
challenges and future possibilities associated with further
development in the area.
The final outcome of the report is presented in the form of a
process map, defining the integrated sustainable design
process in a way, which would facilitate a most efficient
collaboration and information exchange in the Conceptual
Phase.
| | |
| --- | --- |
| Sprog | Engelsk |
| Udgivelsesdato | 6 jan. 2016 |
| Antal sider | 92 |
Billeder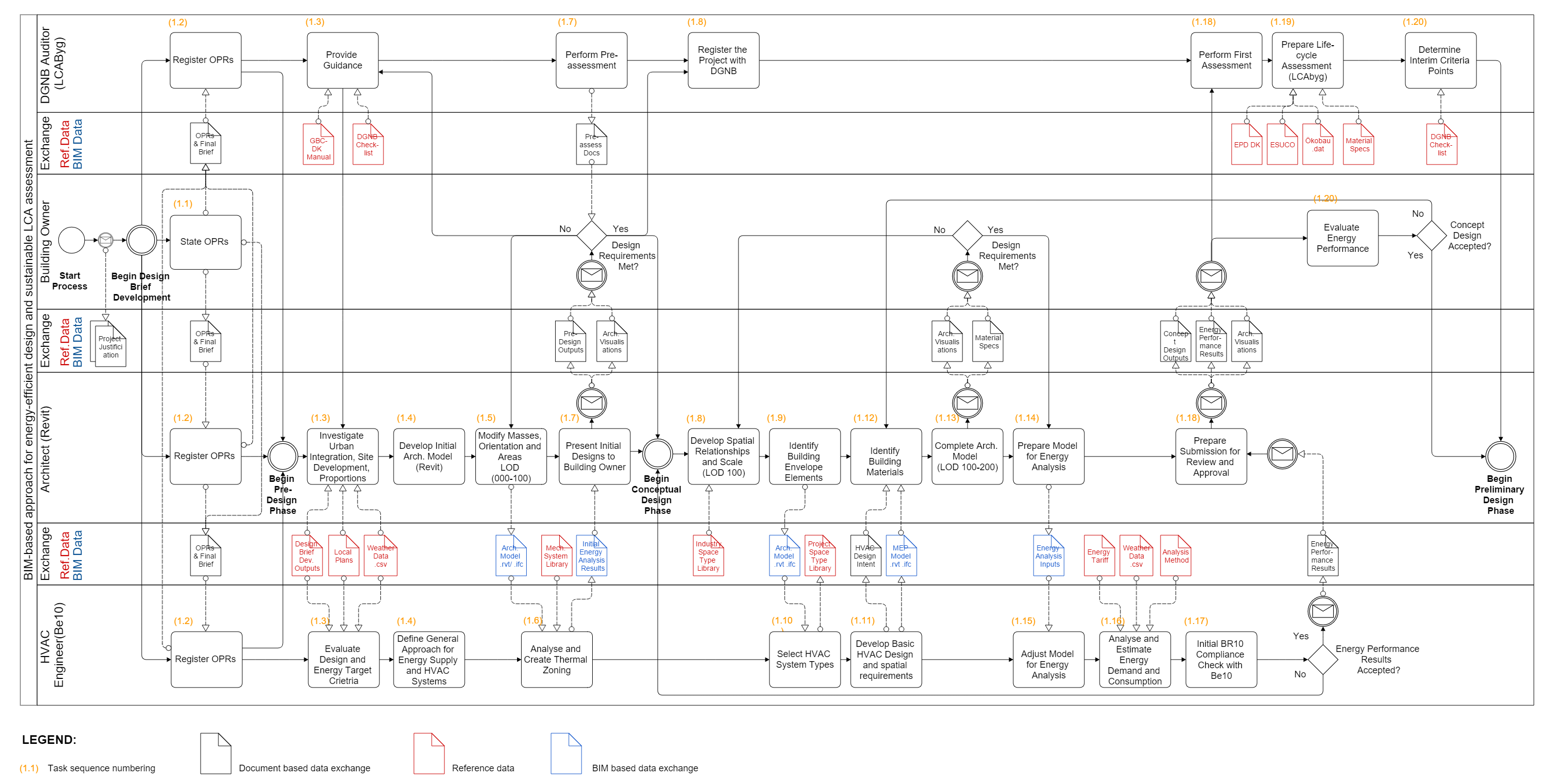 ID: 225338336