Studenteropgave: Kandidatspeciale og HD afgangsprojekt

The primary aim of this thesis was to uncover the optimal method for designing a desirable human habitat with a relatively high urban density. The challenge was to design quality housing that could provide its inhabitants with sufficient daylight, comfortable microclimate, abundant green spaces, safe and efficient infrastructure and plenty of social and public amenities.

The research questions took point of departure in accomodating the increasing urban immigration to Copenhagen and the requirements of a this diverse demographic.
What are the requirements of a growing contemporary urban population and how can an increasingly denser city meet these?
How do you design for densification with quality?

With emphasis on the design proposal, this thesis provide a methodology for development of a large scale urban neighborhood, with an urban design strategy and architectural concept along with principles for development. With focus on dense urban living, the design proposal provideapartments for 15.000 inhabitants including public amenities and an infrastructural solution for the increased traffic flow. Furthermore, the methodology and design process provided a method to design with iterative quality assessments, to systematically ensure the best possible living conditions for future inhabitants.
| | |
| --- | --- |
| Sprog | Engelsk |
| Udgivelsesdato | 27 maj 2016 |
| Antal sider | 117 |
Billeder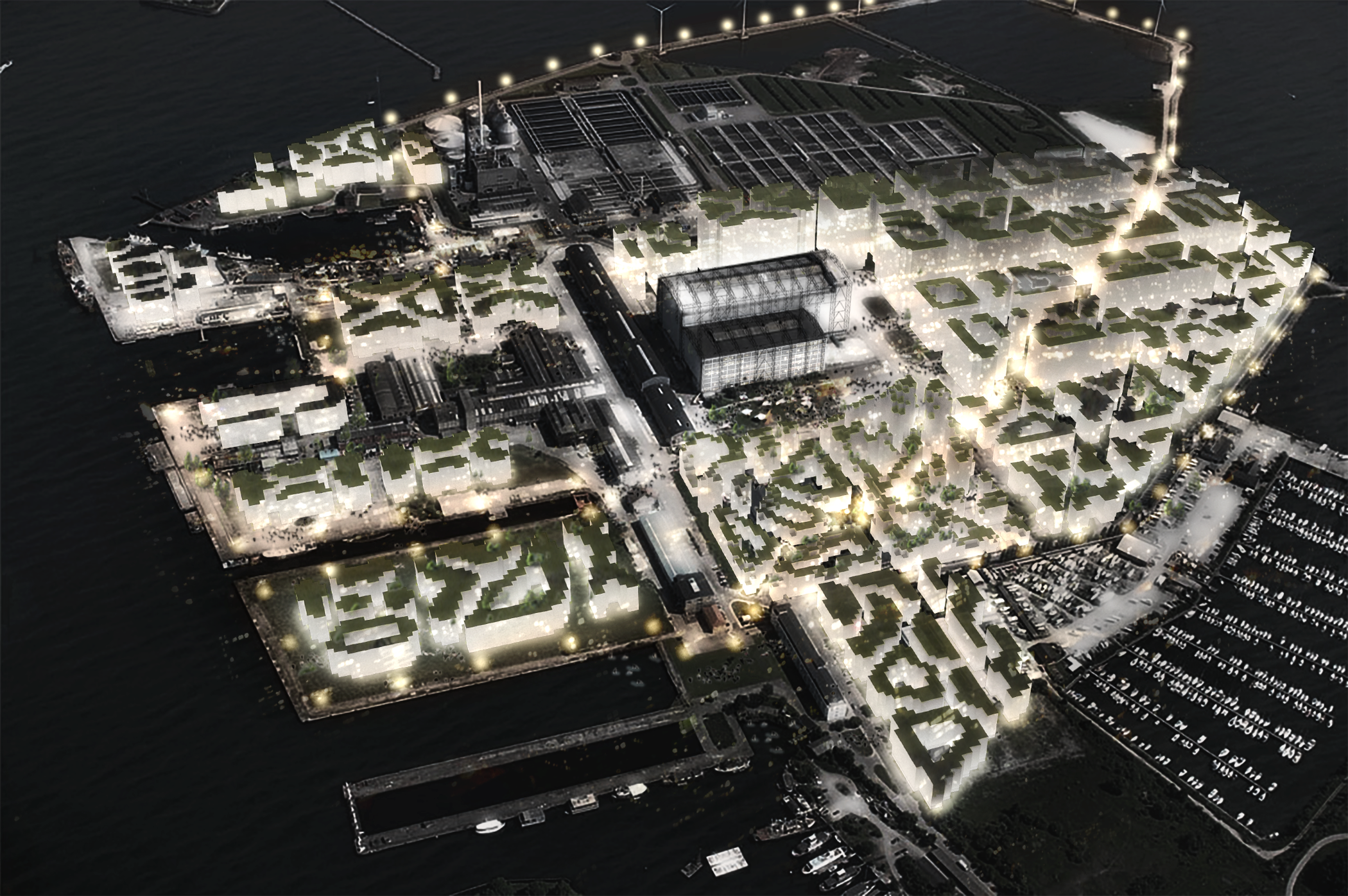 ID: 234136387