Studenteropgave: Kandidatspeciale og HD afgangsprojekt
Kirstine Falk
Kristina Møller Hansen
The present report represents the design of Hospice Kolding situated in the outskirt of Sønder Stenderup overlooking
"Solkær Enge" and in close connection to "Fvos Å". The functions of the building take its point of departure in "Program for Det Gode Hospice i Danmark" and different hospice visits. Hospice Kolding is designed to influence the comfort and wellbeing of the patients in order to create a house, were life can be lived and the perfect conditions are present in order to accomplish life. This is done by implementing characteristics from Nordic Architecture in terms of context relation, human scale architecture, light and materials. To enhance the patient's well-being further, an excellent indoor climate has been created additionally to energy optimization, where low energy class 2015 has been fulfilled by use of passive solutions.

The composition of the building reveals the hierarchy of the functions, consisting of two main elements, the dwellings and the staff facilities/daycare center. The dwellings are separated into two clusters each of 6 dwellings to increase the level of privacy. The dwellings are orientated south-east to provide a view overlooking "Solkær Enge" and to create the possibility to observe the sunrise. Each dwelling is 45.5 m2 and designed with a wall unit containing furniture's to underline a homely atmosphere. Contrary to the private zones is a variety of common rooms, providing zones for activity and informal meeting, created. Of shared facilities can the reflection room, wellness room and the greenhouse be mentioned. Towards south-west is a ceremonial exit situated, with the aim to provide space for the relatives to say farewell to their dears. The staff facilities/daycare center is separated into three parts, staff area, entrance hall and daycare center. The daycare center is separated into smaller zones, a kitchen to welcome the visitors, therapy rooms, a quite/dialogue zone and a fitness/multi room.

| | |
| --- | --- |
| Sprog | Engelsk |
| Udgivelsesdato | 22 maj 2012 |
| Antal sider | 180 |
Emneord

Hospice

,

Healing

,

Architecture

,

Kolding

,

Homely

,

Accomplishing life

,

Palliative care

,

Indoor climate

,

Energy

,

Nordic

,

User

,

integrated

,

Helende

,

arkitektur

,

design

,

Hjemlighed

,

Indeklima

,

Energi

,

Nordisk

,

Burger

,

Integreret
Billeder
Hospice Kolding -by Kristina Møller Hansen and Kirstine Falk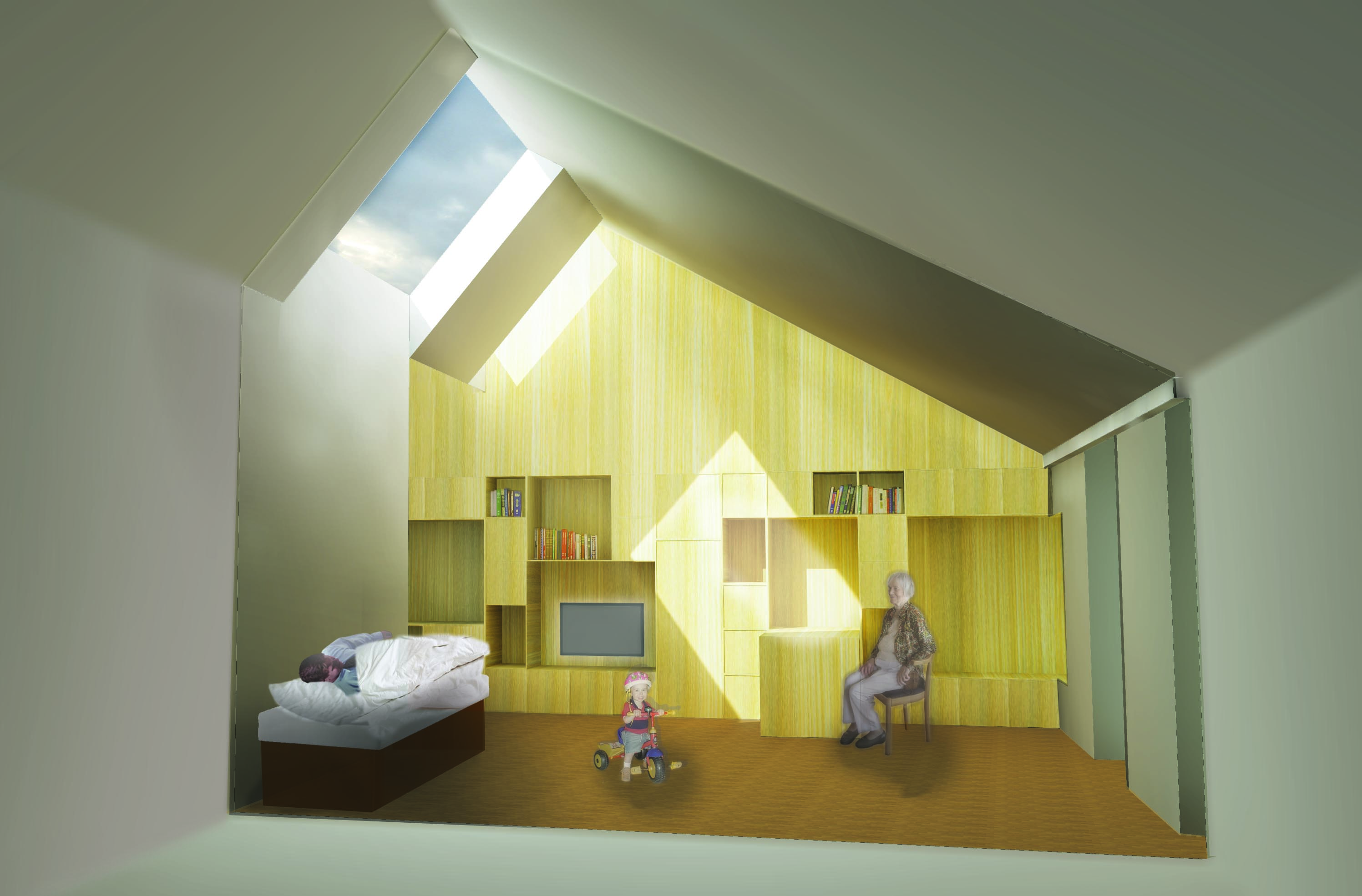 The dwelling of Hospice Kolding - by Kristina Møller Hansen and Kirstine Falk
ID: 63268954