Studenteropgave: Speciale (inkl. HD afgangsprojekt)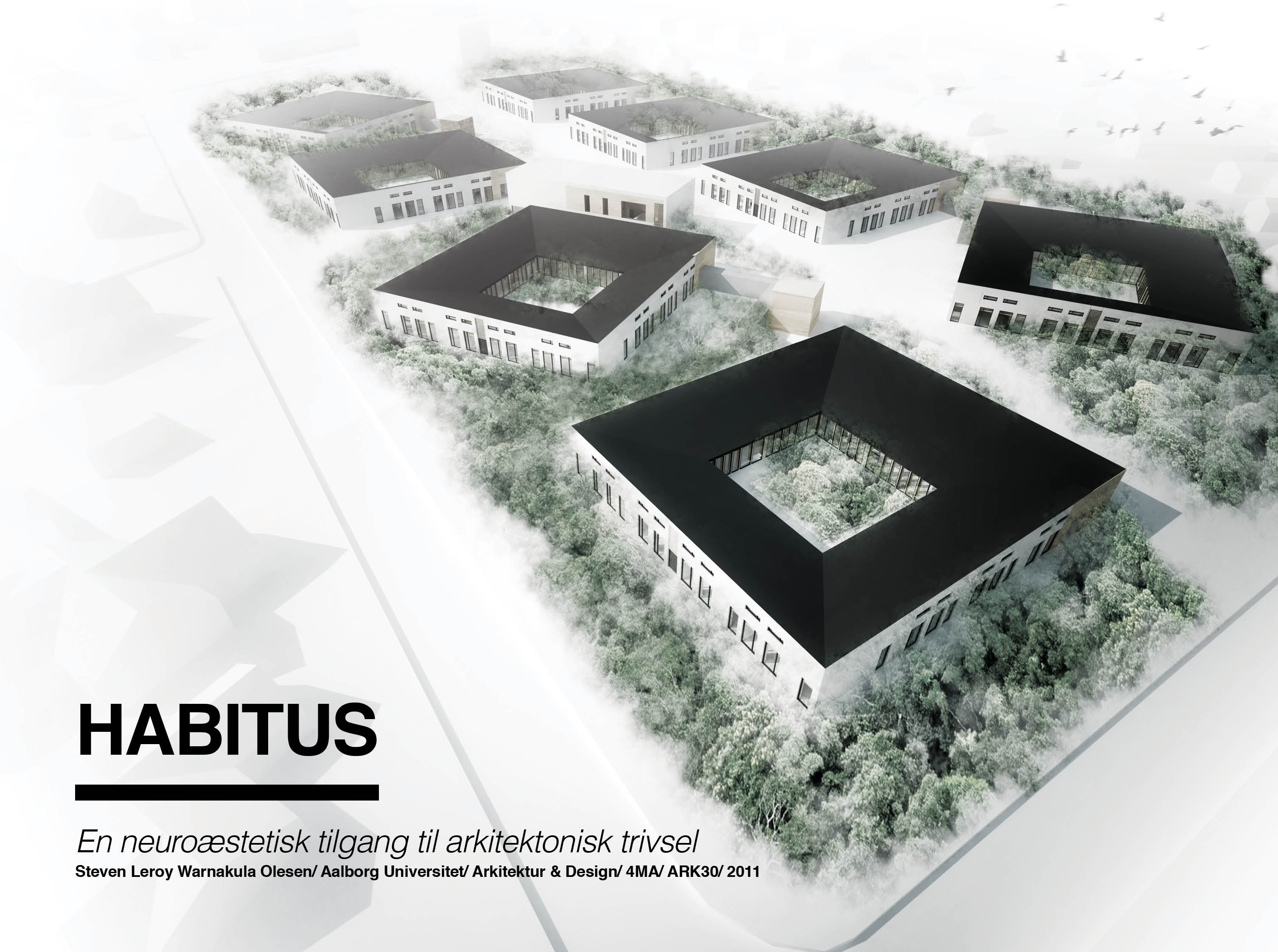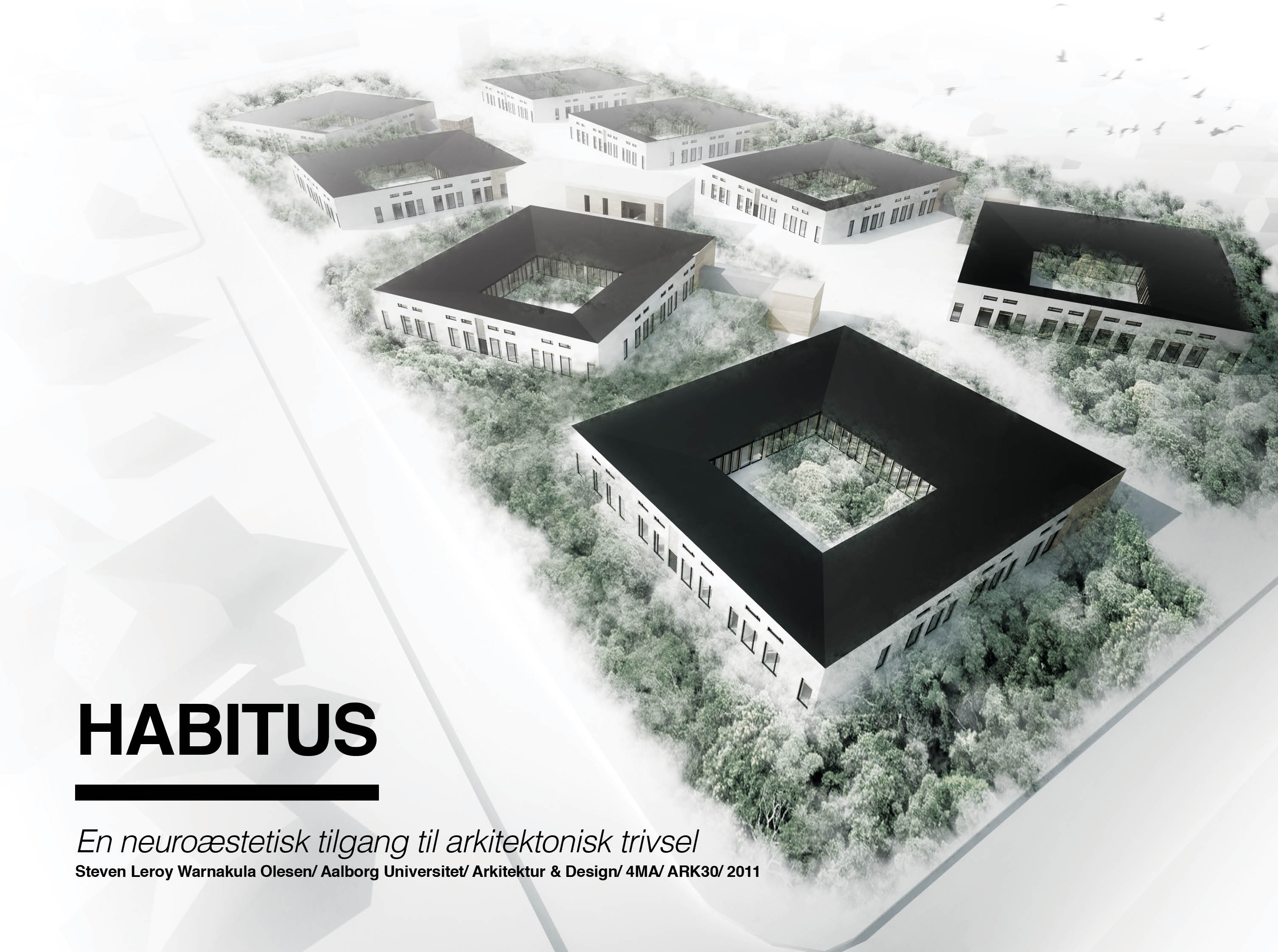 Steven Leroy Warnakula Olesen
The theme of the project was to crystallise an attitude and approach to environment therapeutic architecture, where the needs of the user group defines the architectural design - not the other way around.

Due to the demographical changes, nursing homes will make out the architectural framework for the quality of life for more and more Danes in the future. In this connection it has been demonstrated how architecture plays a vital role in the well-being of elderly with Alzheimer's and dementia. Hereby it is possible to assist the elderly through the architectural framework.

The aim of the project was to develop a design solution which links the general ideas and principles of the theoretical background with the specific design assignment defined by the analysis.

In this case the task was to design a nursing home facility which was formed for and around the needs and whises of the elderly with dementia. This approach was to utilise a valid understanding of human perception and the relationship between man and architecture.

Hereby the final design materialises as a result of a rational design process, based on a valid theoretical background. In this way a comforting, stimulating and relation-encouraging design, creates a tranquil setting for the elderly and their special needs.

Hereby the final design mediates the aforementioned theme - to create environment therapeutic architecture.
| | |
| --- | --- |
| Sprog | Dansk |
| Udgivelsesdato | 31 maj 2011 |
Billeder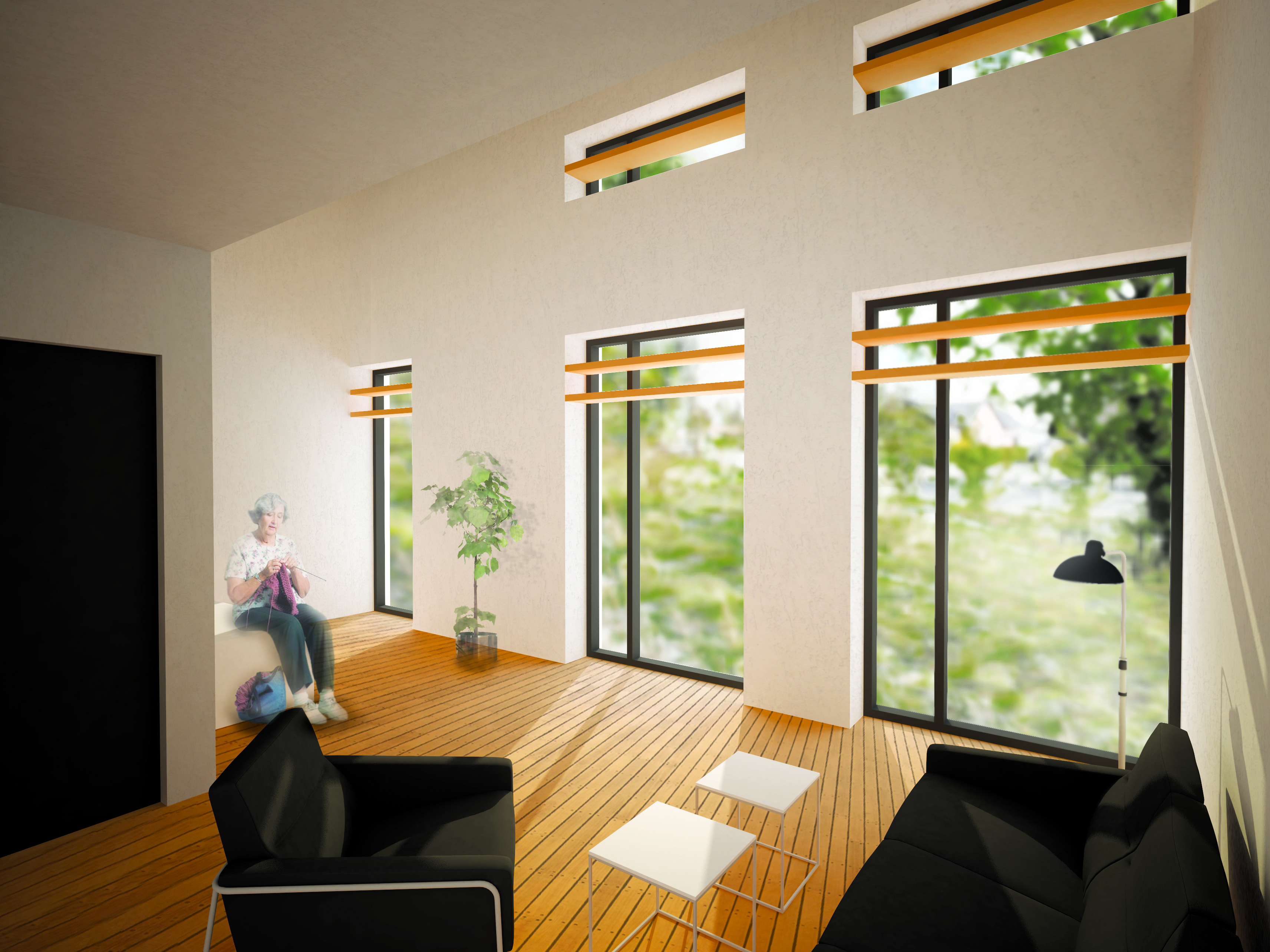 The private dwelling creates a comforting and stimulating framework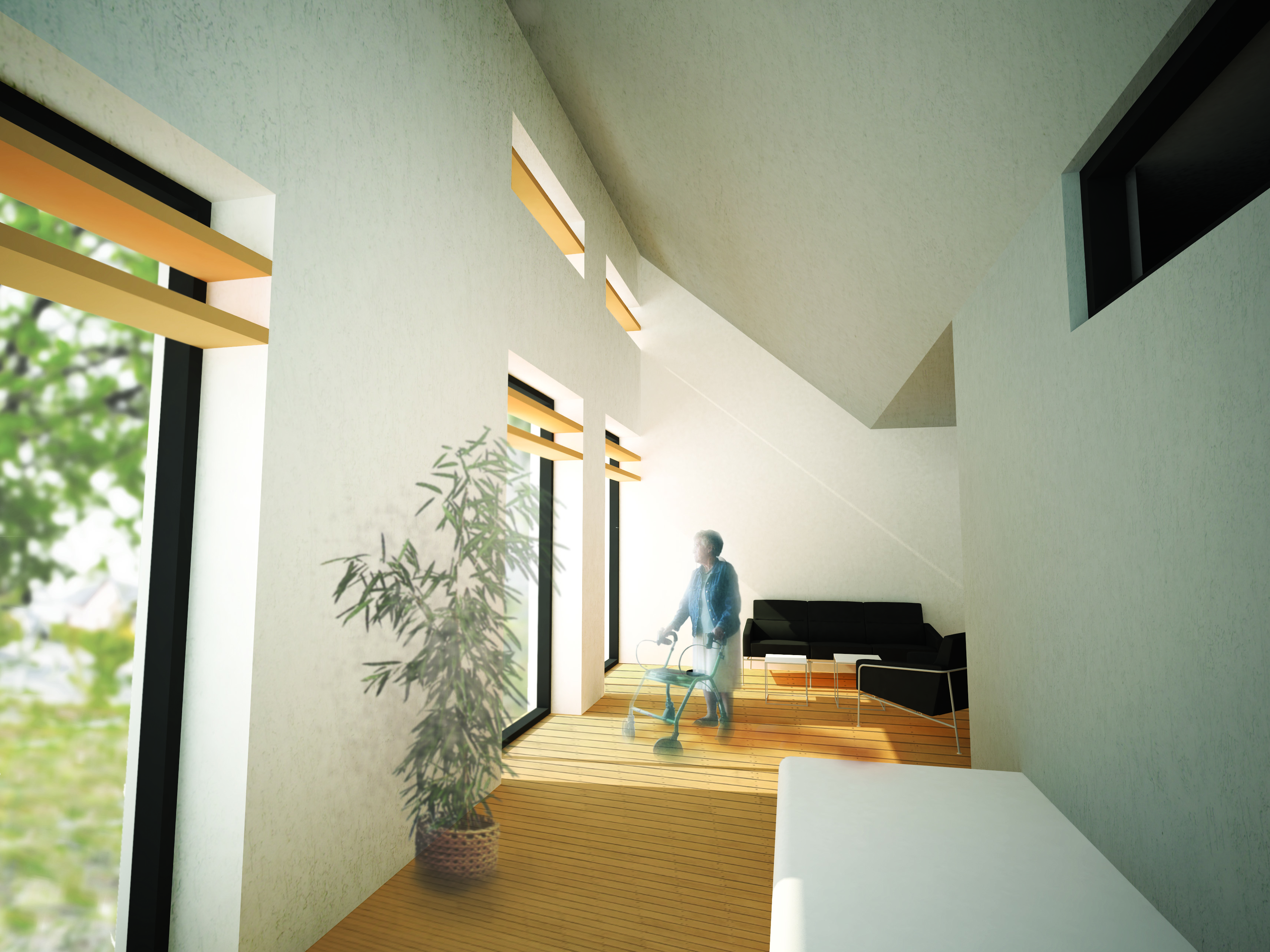 The private dwelling creates a comforting and stimulating framework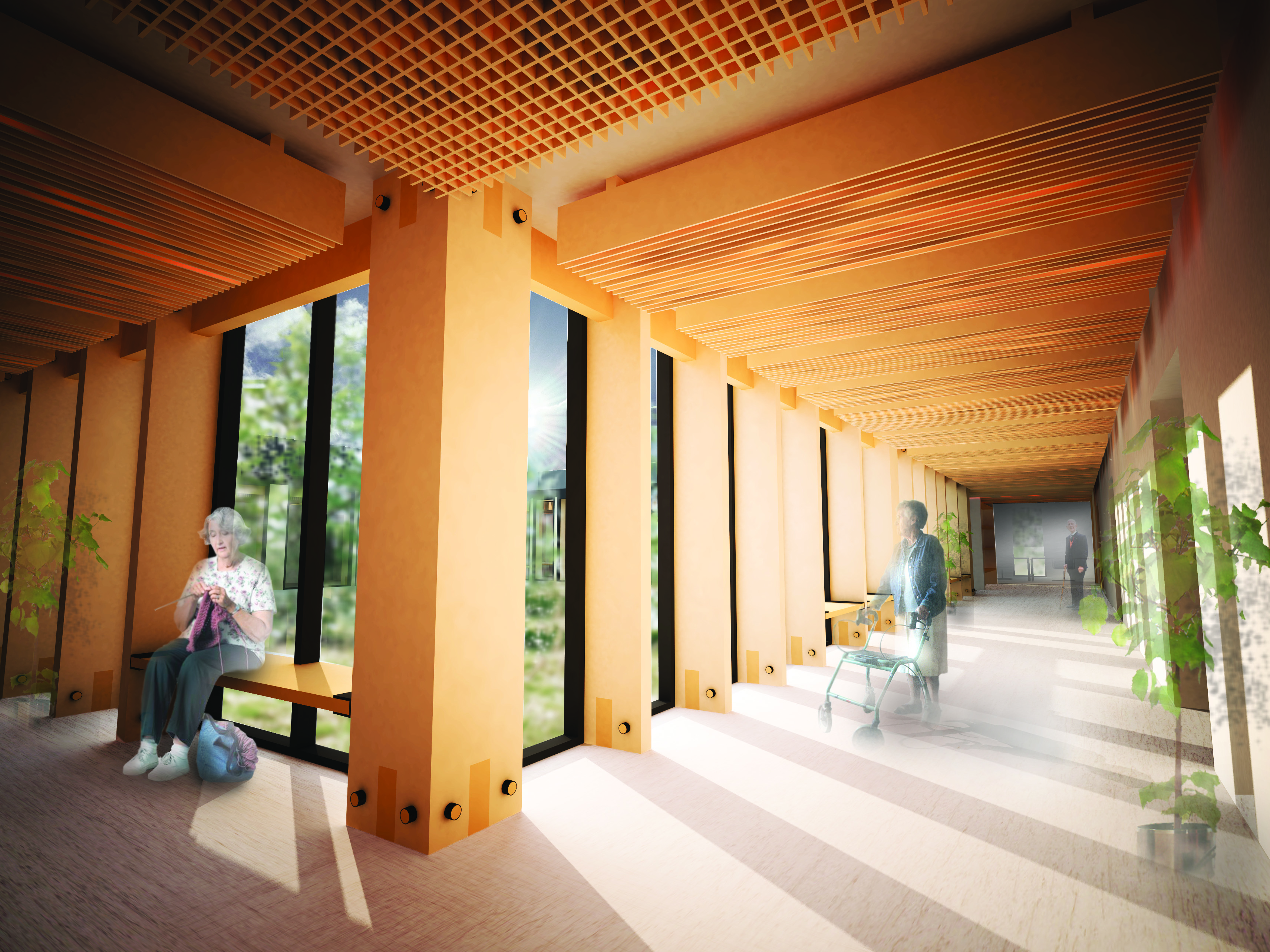 The internal corridor articulates a tectonic understanding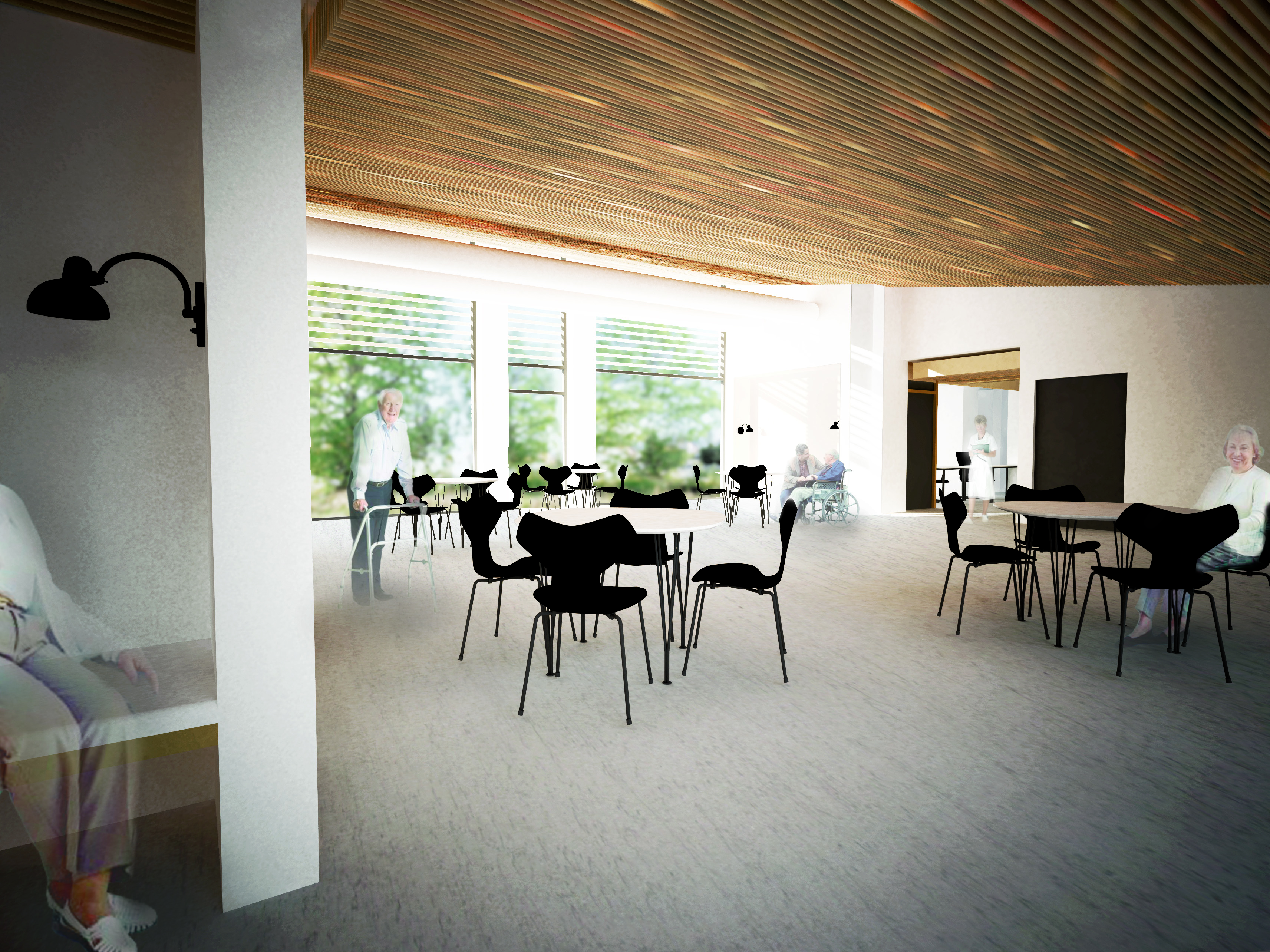 Various common areas provides diverse social contact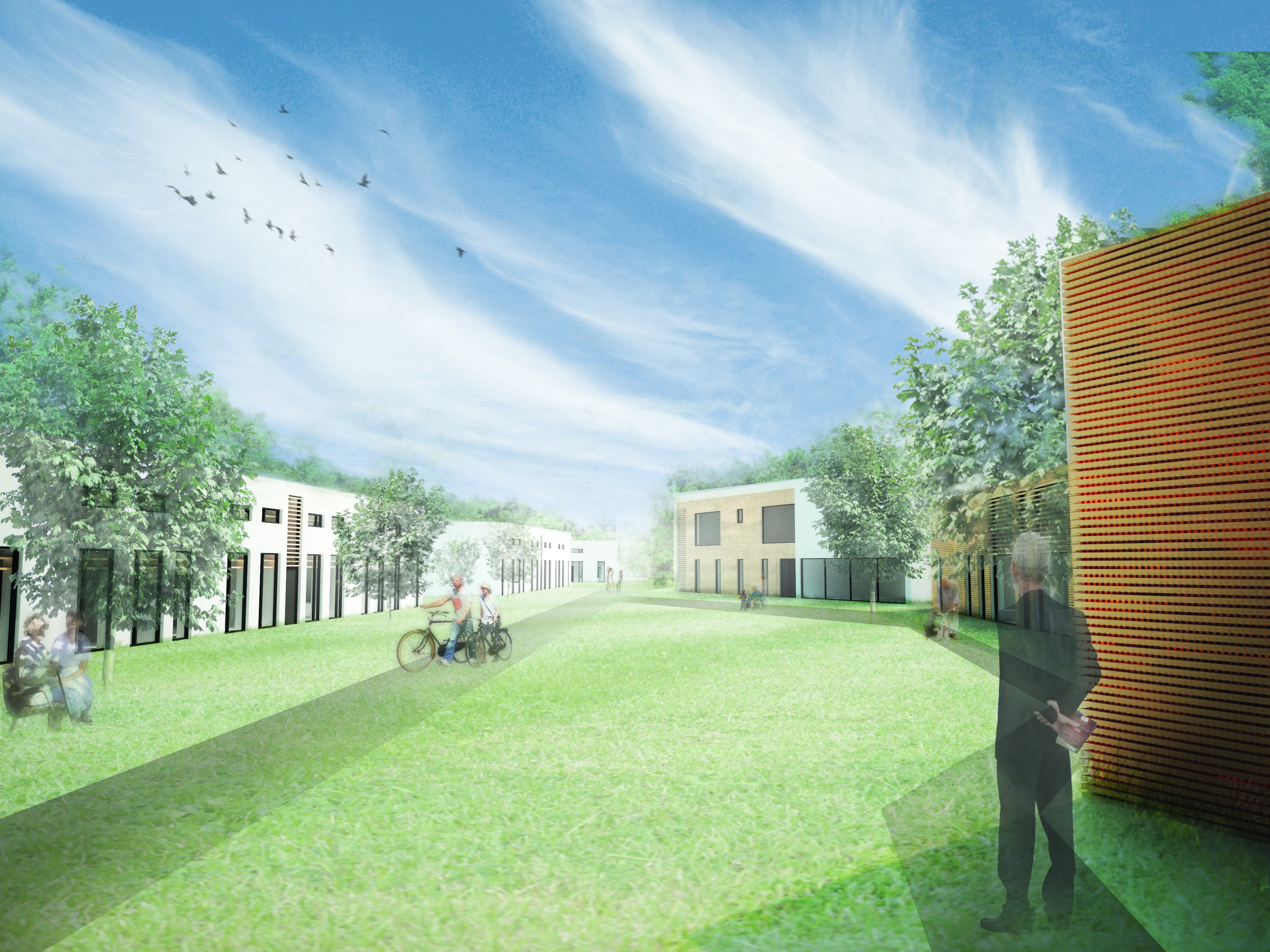 The recreational space between the units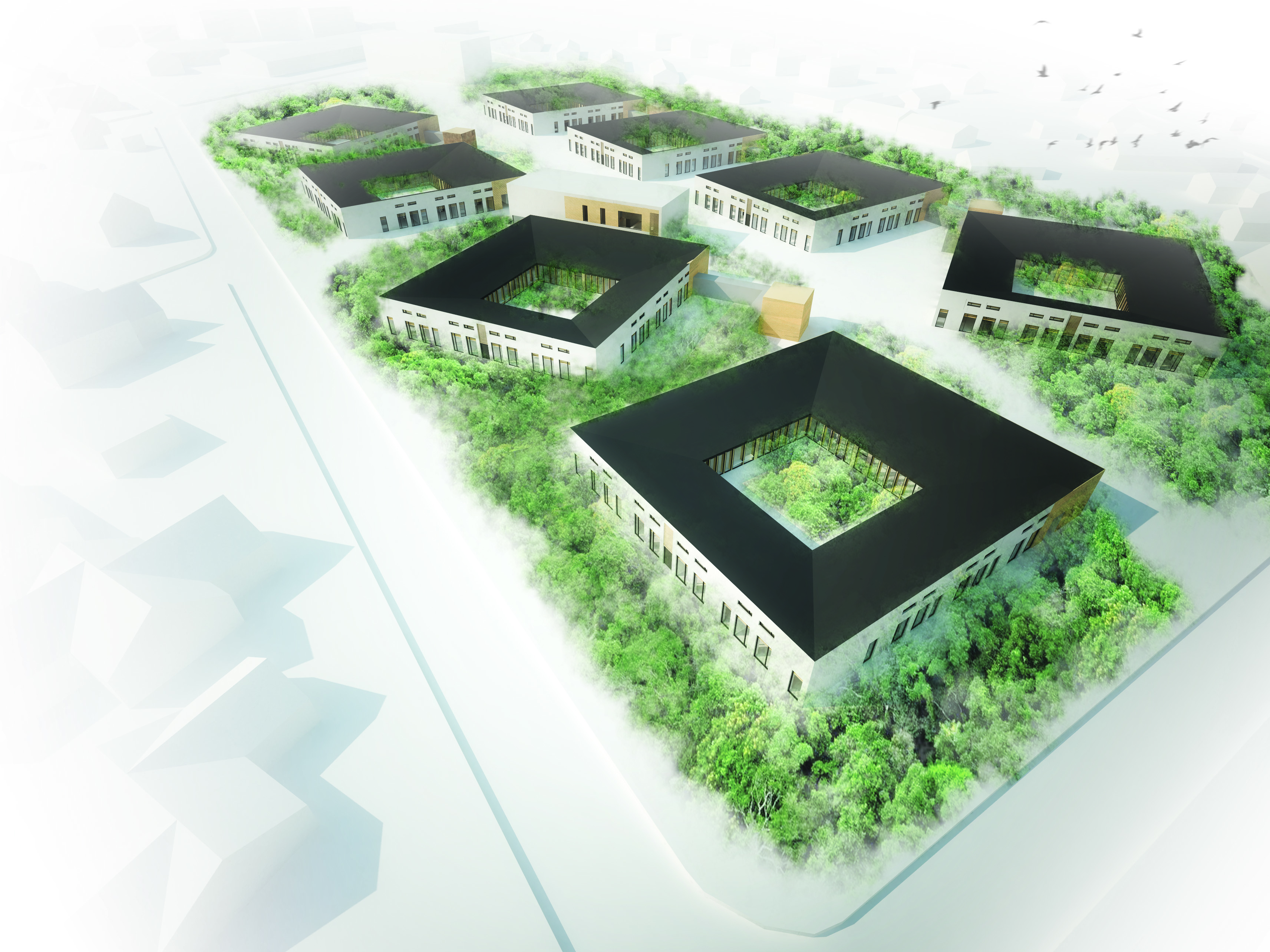 Perspective of the architectural expression
ID: 52658359