Studenteropgave: Kandidatspeciale og HD afgangsprojekt
The purpose of this thesis is to analyse why older youth traveller in their mid 20s and early 30s sojourn for a prolonged period of time. The findings from the empirical data suggests that travelling offers the opportunity for youth travellers to explore and develop a sense of self, which helps them to create a sense of meaning in life when going through the transitional phase from youth to early adulthood.
Furthermore the findings indicate that the developing a desire to travel often happens at an early stage in life or when youth travellers are at a crossroad in their lives. The desire to construct a new identity is also highlighted as another reason of why older youth travellers decide to sojourn for a long period of time. Especially if the circumstances back home are based on a desire to escape, such as work responsibilities, 30s crisis, societal pressure, bad influence from peers, boredom or a curiosity of obtaining new experiences.
Furthermore some youth travellers use sojourning as a way to create a sense of meaning in their lives, in particular if they feel alienated from their home environment of if they compare themselves with people of similar age.
| | |
| --- | --- |
| Sprog | Engelsk |
| Udgivelsesdato | 31 jul. 2014 |
| Antal sider | 76 |
Billeder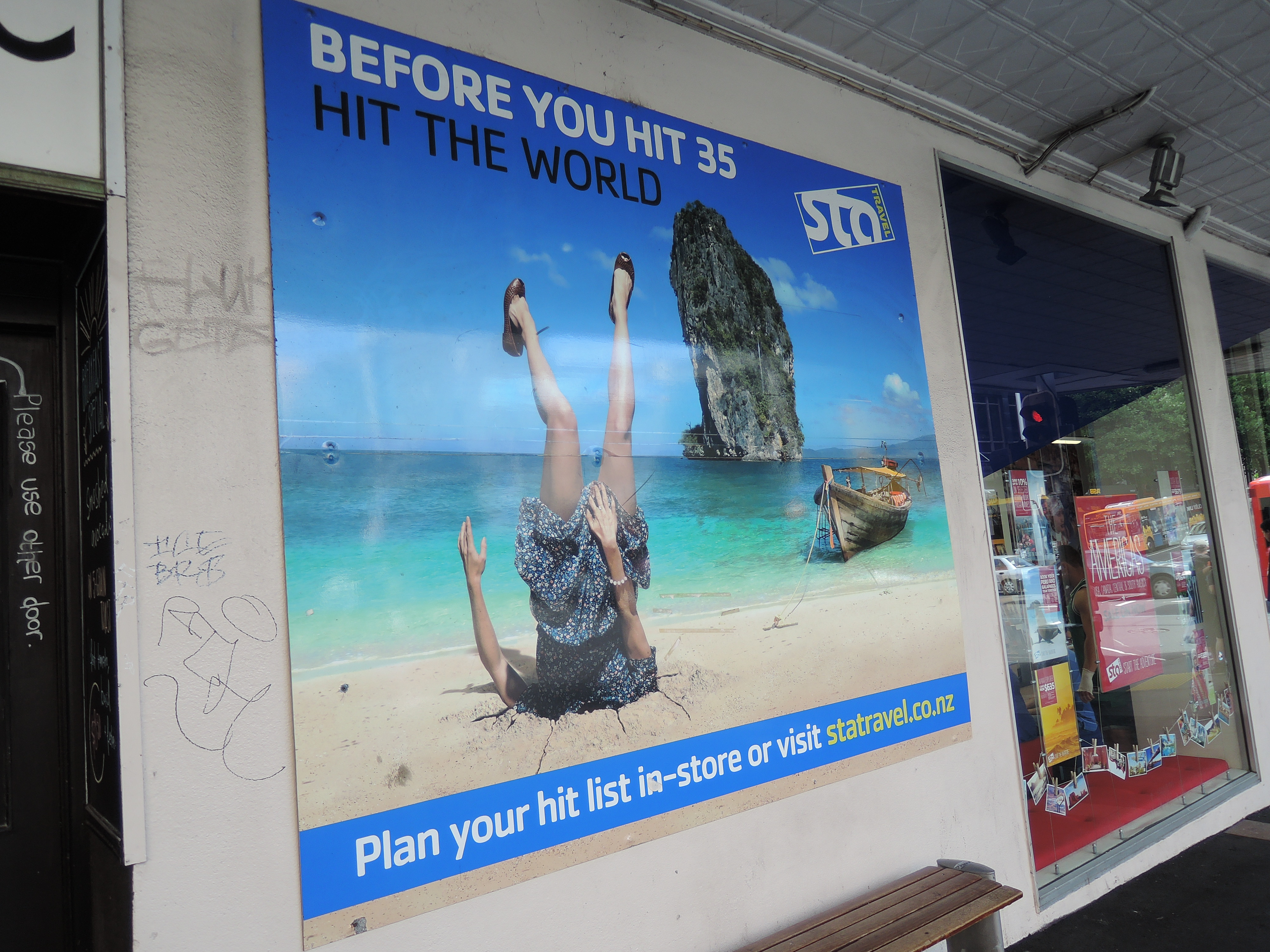 Hit the world: Found in Auckland, New Zealand (private photo)
ID: 201885984