Studenteropgave: Speciale (inkl. HD afgangsprojekt)
Katrine Mitzi Koustrup
Lis Dall
Karoline Østergaard
The following report presents and illustrates a design proposal for a socially and environmentally sustainable transformation of the existing buildings at Frederiksberg Hospital - from hospital to a new open and welcoming neighborhood. The proposal serves as the Thesis Project, written in relation to the masters programme in Architecture, MSc in Engineering at the Department of Architecture, Design and Media Technology at Aalborg University. The thesis investigates through theoretical studies, site analysis and other studies, how to transform buildings with respect for history, qualities and atmosphere. The thesis is developed with the Integrated Design Process (IDP) (Knudstrup. 2004) and Transformation of Architecture - Five Methods (Andersen. 2015) as the design approach and underlying structure of the thesis. The methods are approached simultaneously where IDP contributes to that the project has progressed through an iterative process, where research has been conducted through interdisciplinary investigations and design solutions have been developed and evaluated due to functional, technical and aesthetical aspects. Along the iterative process the methodology of Transformation of Architecture has been used to collect and develop knowledge on the site of Frederiksberg Hospital as well as the buildings to transform and further which disciplines to use hereof.
The aim with the thesis is to discover a framework for restoration and energy-optimization of existing structures with an extended intention of preserving existing values. The design proposal thereby consists of a general master plan of the hospital site and a detailed transformation of three selected buildings and the surrounding area.
| | |
| --- | --- |
| Sprog | Engelsk |
| Udgivelsesdato | 7 jun. 2022 |
| Antal sider | 183 |
Billeder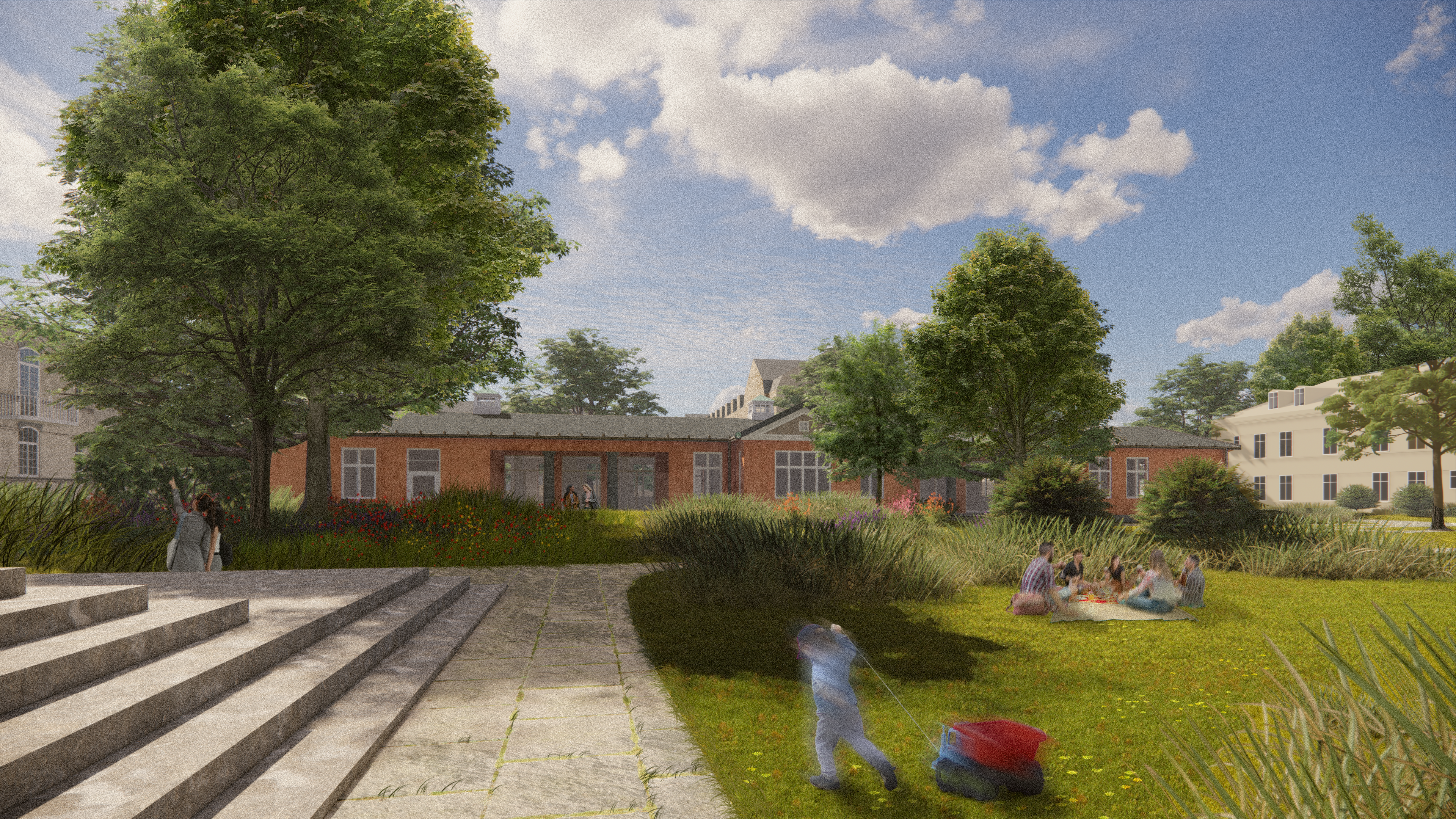 Vizualisation of the opening of the facade of Building 20, and the concept of new added building, in relation to the urban park area in-between buildings.
ID: 471252883