Studenteropgave: Kandidatspeciale og HD afgangsprojekt
Arthur Michiel van der Zaag
Many museums are placed in historical buildings that are not designed for the purpose of being a museum. Those buildings create an atmospheric environment for art exhibitions. Because those buildings are not designed to exhibit light sensitive works, often the solution is to block daylight and use stable electrical light. With this solution, the positive elements of daylight, which electrical light does not have, are lost. Daylight has positive elements that include the appearance of the space, the orientation to the surroundings outside the building, and human well-being, all of which contribute to positive experiences of the museum visitor.
In this case study, a series of interviews conducted with staff members determined the issues they experience with both electric light and daylight, as well as their needs and preferences for the use of the space in regard to the light situation. The input from the interviews and an analysis of the space provided information that was used to make specifications for a design solution.
The design solution reduces the daylight intake through the side lit windows with the use of light filters and with adjustable black out blinds that reduce the geometry of the window aperture. Three exhibitions layouts are presented that use partition walls that are placed in order to block or reflect light and make advantage of the reduced amount of daylight still entering the room. Additional elements of the design solution consisted of a new design of the lighting grid. The presented solutions made it possible to show light sensitive works that require reduced light levels at zero - 50 and 200 lux.

| | |
| --- | --- |
| Sprog | Engelsk |
| Udgivelsesdato | 2 jun. 2017 |
| Antal sider | 58 |
Billeder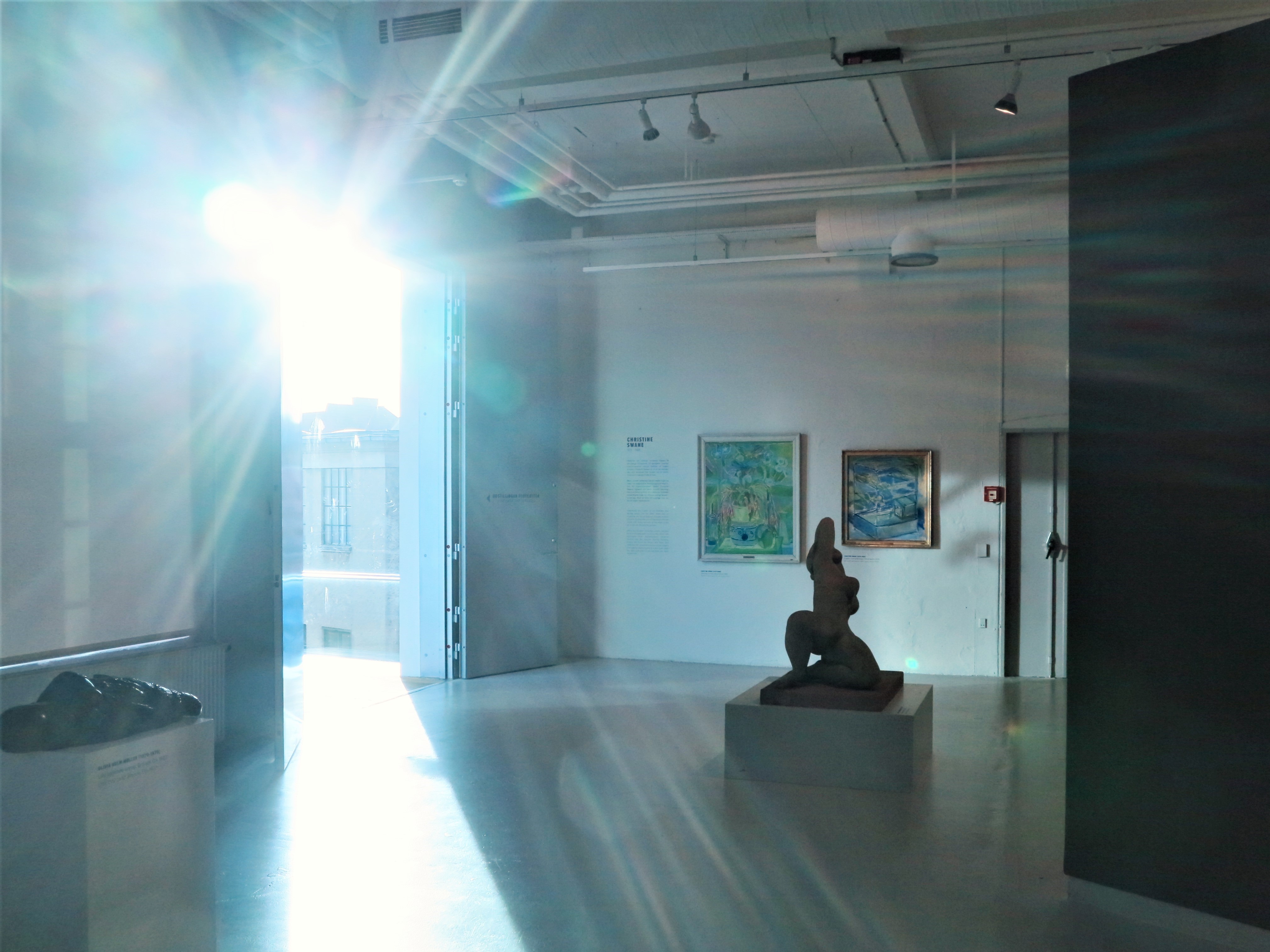 Frontpage
ID: 259038680