Studenteropgave: Kandidatspeciale og HD afgangsprojekt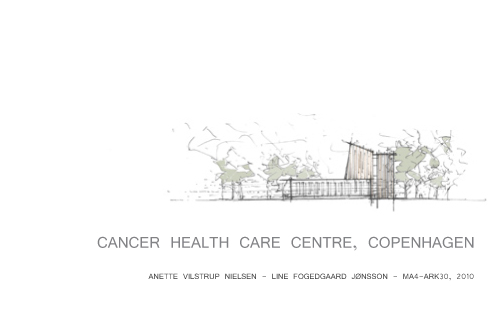 Anette Vilstrup Nielsen
Line Fogedgaard Jønsson
A Cancer Health Care Centre in Copenhagen is created through the concept of healing architecture, declaring that architecture can have a positive effect on the healing and health of the cancer patients.
The centre is created with inspiration in evidence based design, concentrated on the conditions and needs of cancer diagnosed people, and five cases of cancer centres in United Kingdom and Denmark provide essential experiences of the architectural effects for creating a soothing environment with an ambience suitable for people in a difficult phase of their lives.
| | |
| --- | --- |
| Sprog | Engelsk |
| Udgivelsesdato | 2 jun. 2010 |
| Antal sider | 188 |
| Udgivende institution | Aalborg University |
Billeder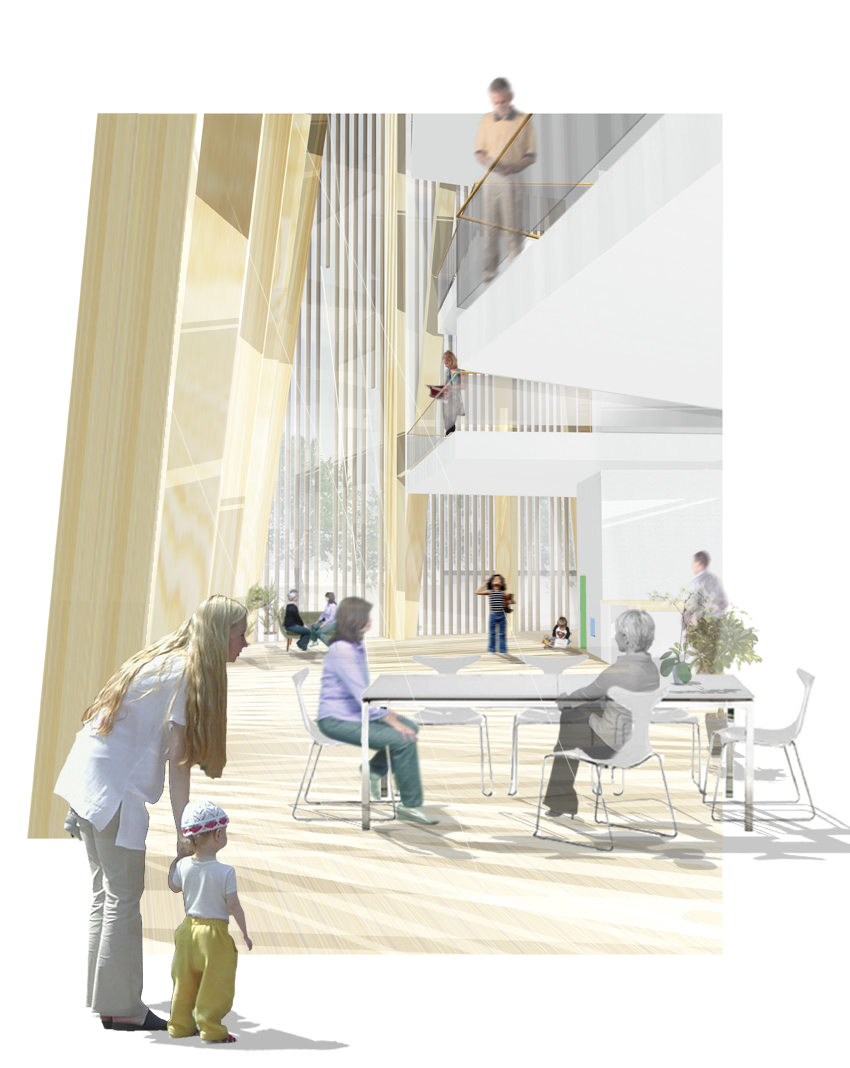 View from the ground floor into the kitchen and play area. The cantilevered plans reach out into the open rooms creating a connected social space in the vertical direction.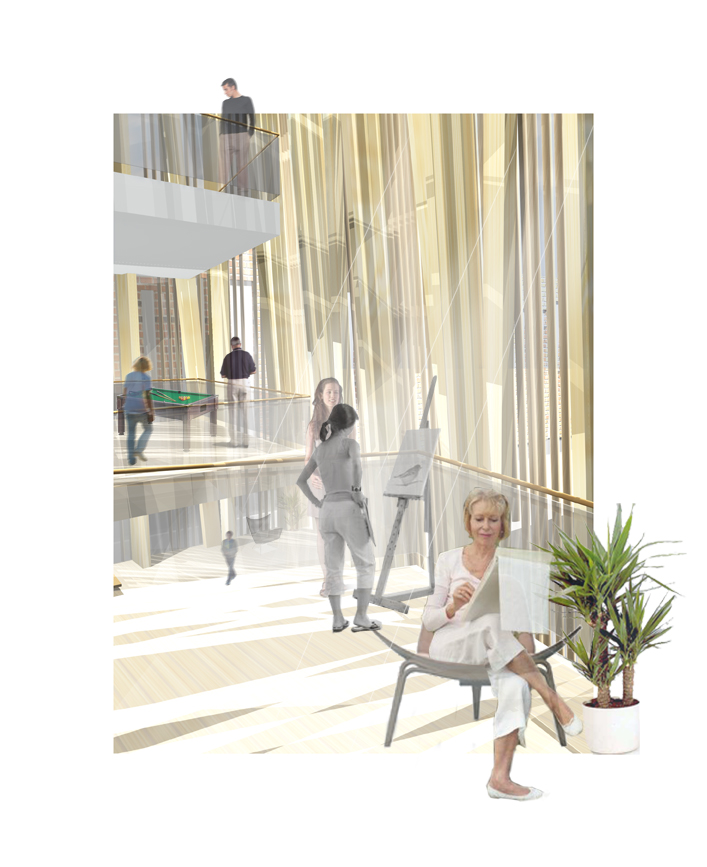 View from the first floor in the workshop area. The open space is defined by the cut in the plan creating visual connections between the various social functions encouraging for participation.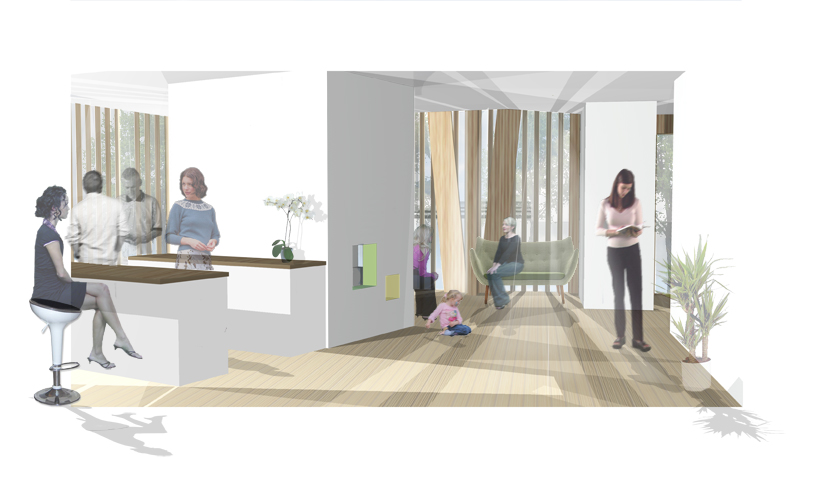 View from the semi private zone in the ground floor into the kitchen area and the semi private reading lounge.
The kitchen core defines space around the semi private reading lounge on the edge of the social kitchen area.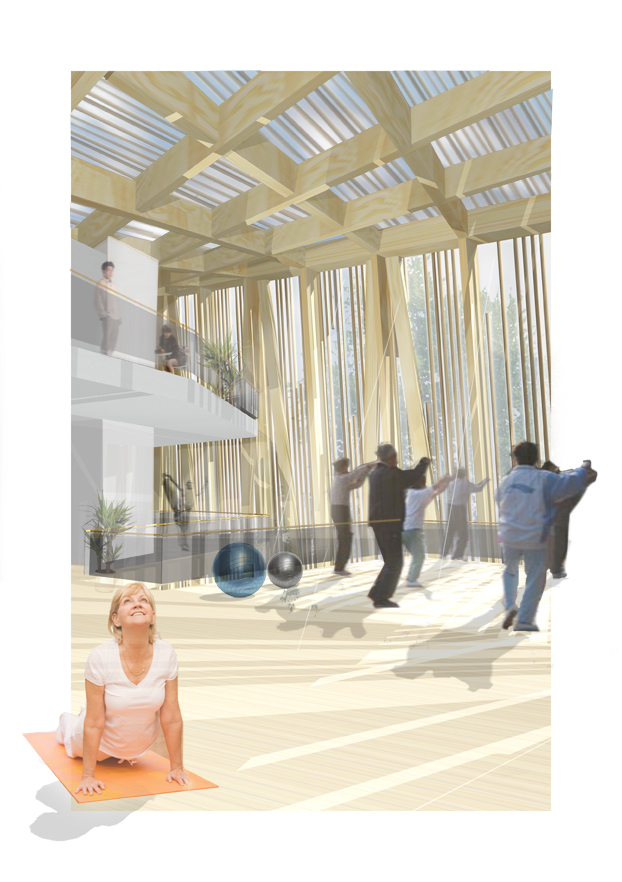 View from the flexible gym area on the 4th floor. The room is high with the wooden facade structure stretched over the roof emphasizing the protective and wrapping structure of the facade and creating a warm and pleasant lighting atmosphere as the light is reflected in the wooden facade slats.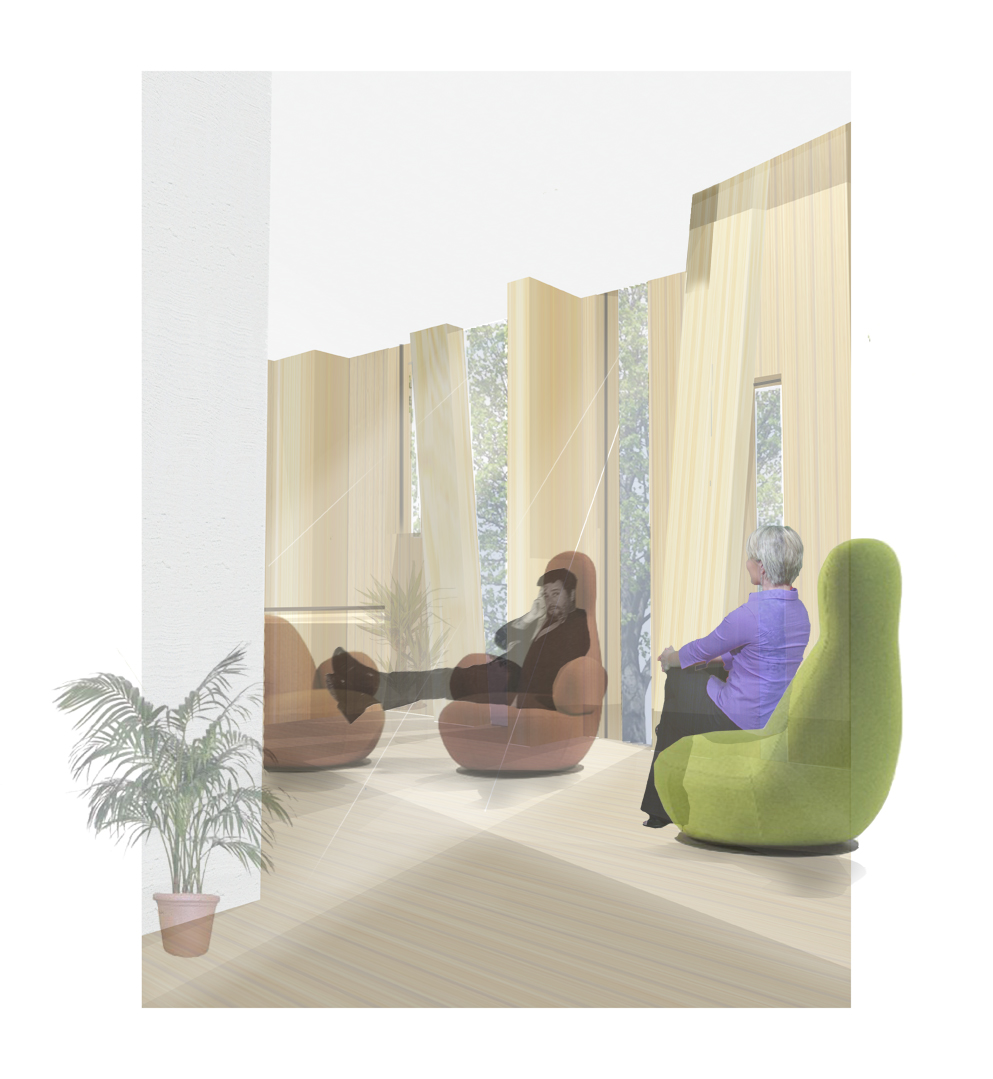 View of the open conversation lounge on the 2nd floor. The open lounge creates a possibility for the users to chose level of privacy when utilizing the private zones and furthermore creates a more informal atmosphere around these rooms.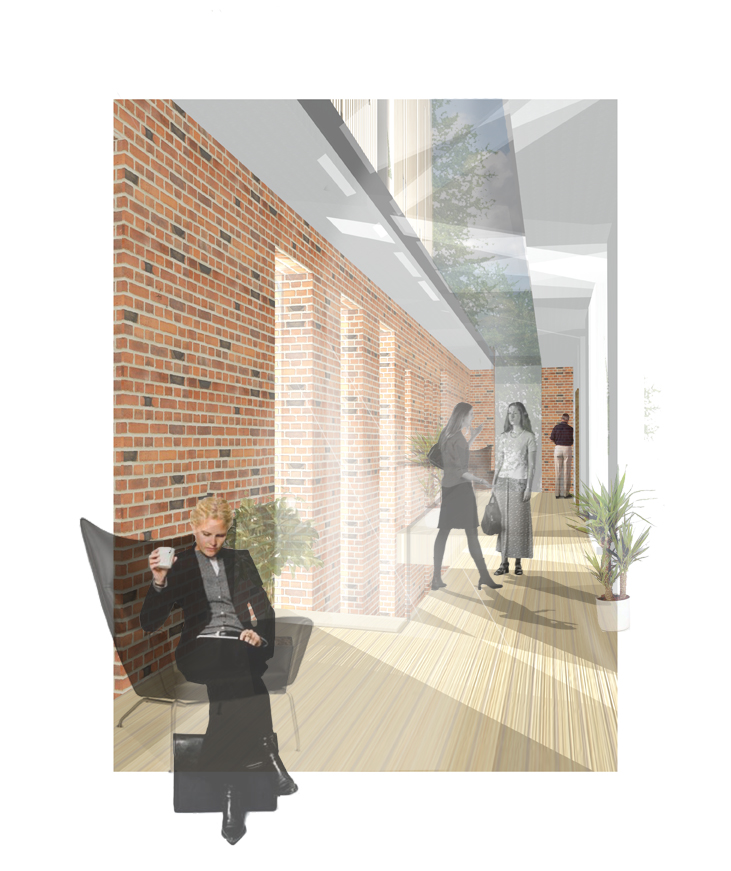 View of the administration corridor on the 1st floor. The corridor creates a view through the building creating a clear overview of the different functions. Furthermore the corridor functions as a small lounge area where one can retrieve relaxing or reading.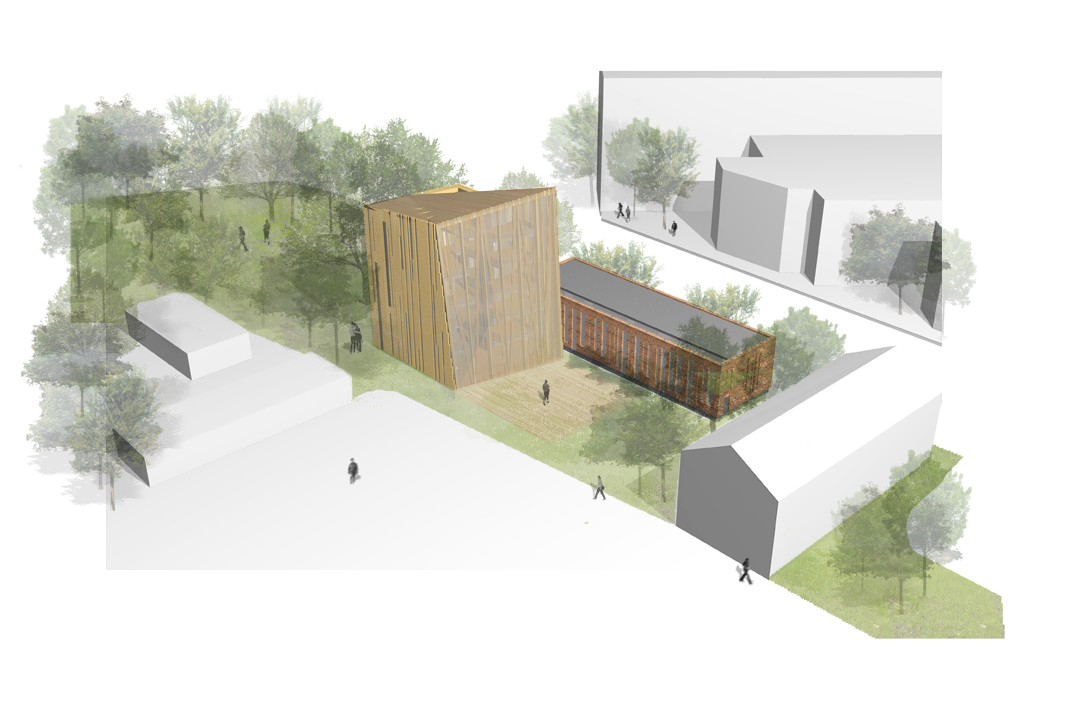 The rehabilitation unit is linking to the vertical expression of the surrounding Urban context of Nørrebro creating a landmark in the area of De Gamles By.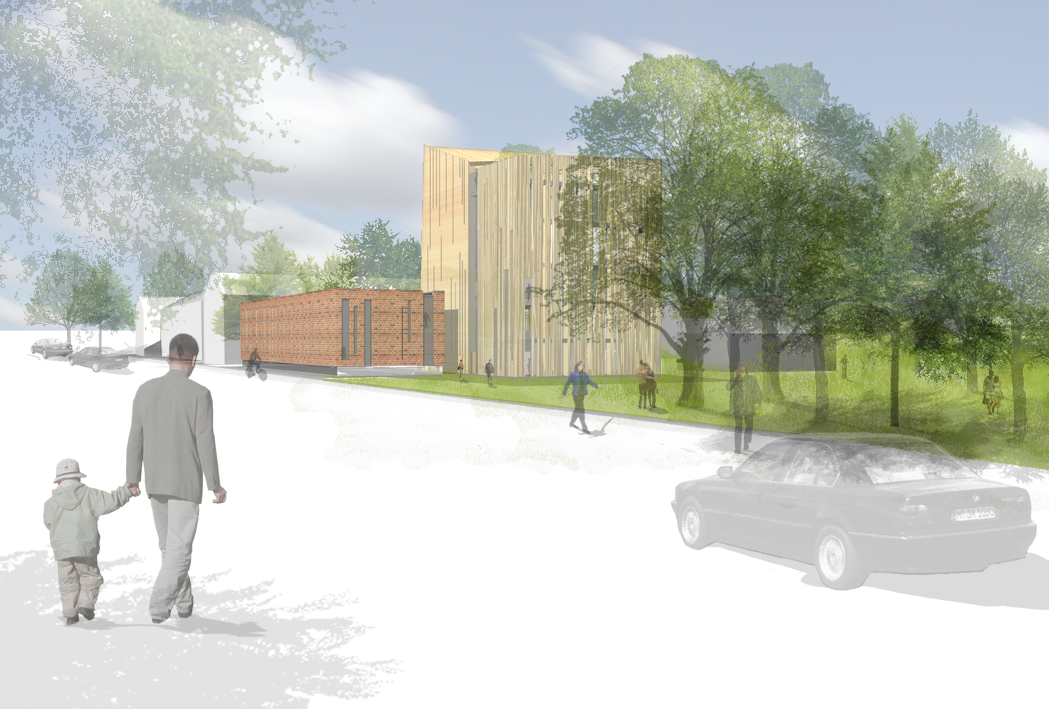 The main entrance of the building is directed towards Nørre Allé where most users arrive both by Car, public transportation or by foot from the Hospital.
ID: 32180134