Studenteropgave: Kandidatspeciale og HD afgangsprojekt
The aim of this thesis is to bridge the gap in present literature concerning migrant men's caring practices and transnational fathering, as scholars have investigated men's identity mainly as left behind fathers or as economic providers. This research examines how migrant men negotiate their roles as fathers and husbands from distance, re-establishing family identity and creating proximity in a transnational space. For this purpose, I adopted a qualitative research method based on semi-structured interviews to migrant men of diverse nationalities who are employed as domestic workers by Italian families in Milan.

The reason why male migrant care-giver workers constitutes an interesting object of analysis is twofold. First of all, their condition of being simultaneously paid care providers and distant fathers, caring for their families back home, shows the complexity of care. Furthermore, they constitute a relevant angle from which to analyze the gendered and racialized division of labor, as well as the social constructions of masculinity in contemporary societies.

The first part of my analysis focuses on transnational fathers' involvement in the daily care of their distant kin. Fathers caring practices are based on virtual communication and the exchange of remittances. I therefore question the idea that geographical distance between family members automatically leads to the weakening of family relations. On the contrary, transnational fathers are able to exert a significant influence on their children's everyday lives beyond cultivating a feeling of closeness.

One of the main findings of my research is that the life of transnational fathers is characterized by complexity and contradictions. Migration leads them to take distance from a standard idea of masculinity and create a new way of doing fatherhood, which is emotionally present although physically absent. At the same time however, migrant men emphasize their role as family breadwinner, as a confirmation of their masculinity and their role as head of the family.

The second part on my analysis, investigates migrant's professional life and their experiences as care-giver workers. Migration overturned traditional gender roles and male domestic workers' sense of masculinity is challenged when performing activities which are usually taken up by women within the family, and constructed as ''naturally'' feminine. In order to cope with this situation, migrant care-givers elaborate different strategies to regain a masculine identity. Such strategies aim at reconstructing their occupation in a way which is more appropriate with their notion of masculinity and migrant men find their own 'masculine' way of performing domestic work. .

To conclude, on one hand, my informants maintain an hegemonic version of masculinity by covering the role of economic provider. Simultaneously, however, by virtue of their position in a non-traditional occupation, they create a new way of doing masculinity.
| | |
| --- | --- |
| Sprog | Engelsk |
| Udgivelsesdato | 30 sep. 2014 |
| Antal sider | 80 |
Billeder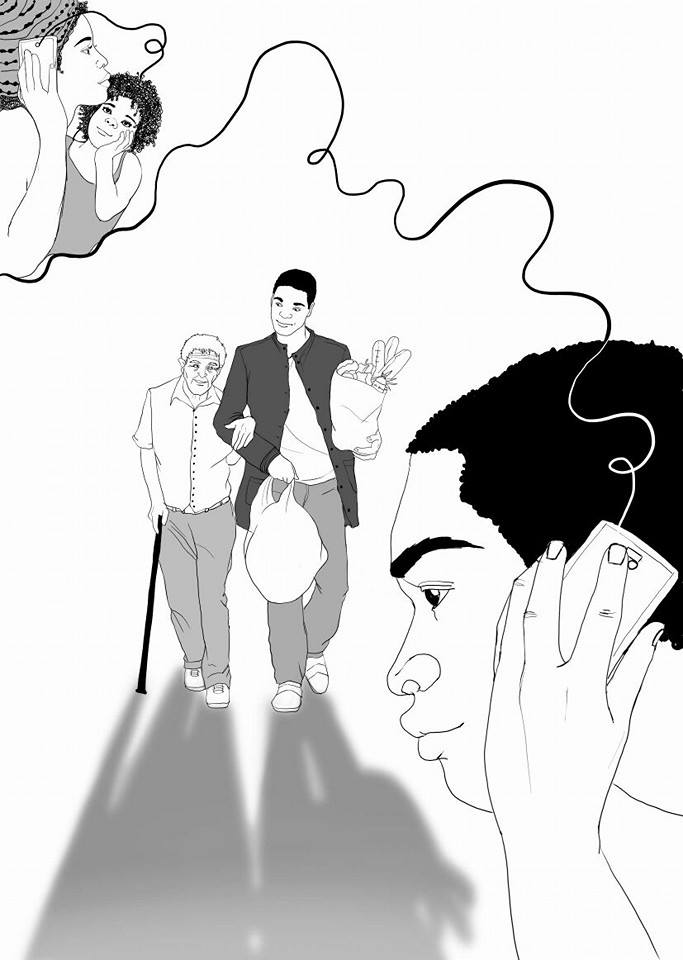 ID: 204599709