Studenteropgave: Kandidatspeciale og HD afgangsprojekt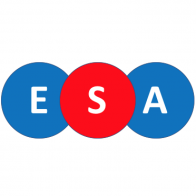 Constantin Càtàlin Popescu
Jonas Greve Jørgensen
This Master's Thesis documents the related Master's Project, which investigates what challenges the Emergency Services in Denmark are facing, with regards to assessing incidents reported through the national emergency phone number: 1-1-2. Based on empirical research, done in cooperation with several key stakeholders, the project serves to present a prototype to illustrate a proof of concept that could help solve some of the challenges identified.
The report covers the academic research performed, the development of a prototype to supplement the current approach taken by the citizens to contact the emergency services, as well as the development of an interface prototype for the 1-1-2 operators to interact with.
The system is developed as a proof of concept, which means that what is developed in this project, might not reflect how the system would look if fully developed and implemented. Discussion points addressing this matter are also brought up in this report.
| | |
| --- | --- |
| Sprog | Engelsk |
| Udgivelsesdato | 7 jun. 2017 |
| Antal sider | 115 |
ID: 259336113